Common Warranty Claim Questions
When learning to swing a bat or a tennis racket, one of the first lessons is, "It's all about the follow through." David Weekley Homes feels the same way about building your dream home – it's all about the follow through. We are committed to providing outstanding Customer Service and support long after closing on your home with our industry-leading, multi-level warranty program. Read more about everything it covers here.
With any new home, you'll occasionally have items that maybe need attention. This is why David Weekley Homes has a dedicated Warranty Department. Each community has a Warranty Service Representative who is solely responsible for addressing service requests.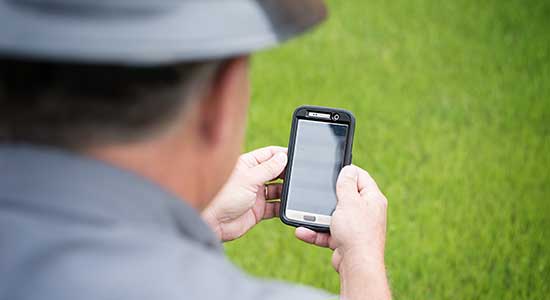 Stay in Touch
To make the process simple and convenient, we have multiple ways to submit a request to the Warranty Department, 24 hours a day and seven days a week. A warranty service request can be submitted by phone, email or through our dedicated Homebuyer website.
Just the Facts
When contacting the Warranty Department, include details and be specific. It's more helpful to know that the half bath on the first floor has a running toilet versus the water is running. Be sure to provide:
Name
Address
Contact information (two phone numbers are better than one)
Details
Photos, if possible
Is This an Emergency?
While it might feel like a broken ice maker is an emergency during a dinner party, under the warranty terms, it's a non-emergency. Warranty items classified as an emergency include:
Gas leak
Roof leak
Total loss of:

Air Conditioning and Heating
Electricity
Water
On the Clock
The David Weekley Homes Warranty Department is proud of our response time. Per our guidelines, you can expect:
Response to the initial request within 24 hours during business hours, Monday through Friday
An appointment within seven days of the request
An emergency or after-hours emergency request should receive a response within one hour and a solution as soon as possible. Our outstanding Team Members in the Warranty Department, including Jimmy Miller, Warranty Service Manager in Tampa, go the extra mile to help our Homebuyers on a daily basis.
"I enjoy being able to go into my Homeowners' homes and fix or find solutions quickly for them," Jimmy said. "I love being able to walk away knowing I did my best for them while leaving them with a smile on their face. The smile and the handshake thanking me mean everything to me."
David Weekley Homes wants to give you peace of mind knowing that we have a dedicated Team working behind-the-scenes to help. If you ever need us, we will be there for you. That's the Weekley Way!
---