Transform Your Empty Nest
Whether you just dropped your child off at college or you've been an empty nester for a while, it's easy to get stuck in a rut and leave those now-empty rooms just the way your kids left them – complete with posters, sports memorabilia and trophies adorning the walls. Instead, consider a few ideas beyond an extra bedroom or study to update these spaces, making them a place you'll actually utilize and want to spend time.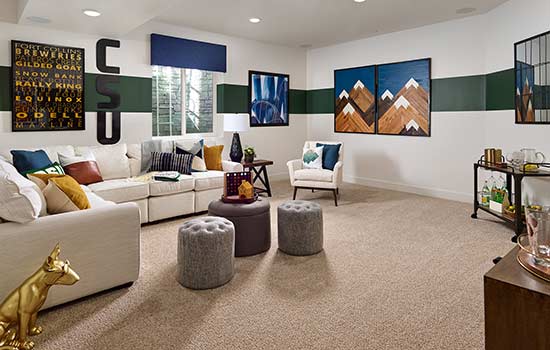 The Ultimate Retreat
Now that you and your spouse are spending more quality time together, you may want a den where you can indulge in a little "me" time to binge watch your favorite show, read a book or even peruse the internet. Consider this transformation a great opportunity to remove technology distractions from your bedroom – and move them into your new haven. In addition to a fresh coat of paint, think about adding an oversized chair, TV and bookshelves for your favorite novels. Elevate it to the next level with a mini fridge, comfy pillows and throw. In some cases, the space can serve double duty as both a den and extra bedroom by utilizing a multi-functional furniture piece such as a sleeper sofa or daybed.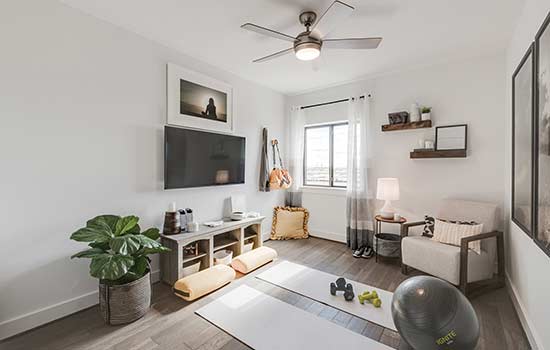 Gear Up, Get Fit
If you're inspired to get up and get moving, a home gym might be the right fit. Move that stationery bike out of the garage and inside, add a few weights or a treadmill and start training in the comfort of your own home. If you're more of a yogi, create a calming retreat by adding dimmers on the lights, bringing in a portable speaker so you can listen to soothing sounds, and adding the final touches for perfecting your downward dog with a yoga mat and oversized pillows.
Uncork the Fun
Maybe you are a wine connoisseur and have dreamed about creating a wine cellar. Get started by clearing the space, then adding a wine refrigerator, wine racks and a seating area – complete with a wine barrel table and barstools. Add a bit of ambience with an accent wall of faux brick or stone. Top off the space with wine and cocktail artwork and stock the bar to set the mood for a nice glass of merlot or cocktail.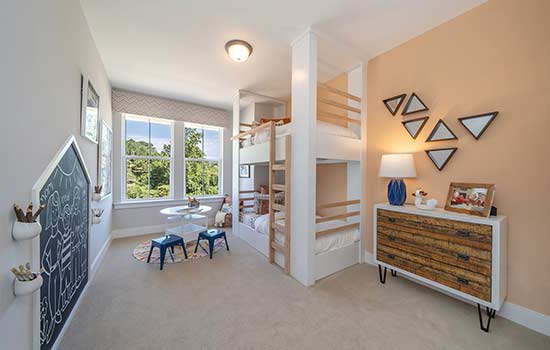 Room for Grand (or Fur) Babies
If you're now referred to as Grandma and Grandpa, having a place just for your grandkids is a great way to make visits even more special – and relaxing. Add a bit of whimsy with a bright wall color and a portable crib for babies or twin beds with fun comforters for older children. Other ideas sure to make your home a popular place to visit include a chalkboard wall, toy box, and bookshelf and bean bag for reading favorite stories.
If your "baby" has four legs and is furry, you can also create a safe haven for your pet where they will feel secure. Easy care flooring like tile is a great option, along with essentials like a pet bed, water bowl and toys. Make it a paw-some space by displaying photos with your pooch, animal artwork or by painting paw prints on the walls.
While the options are endless for updating these rooms in your home, it's best to think about the best use of the space based on your needs and lifestyle. After all, your home should be a reflection of this new chapter in your life.
---