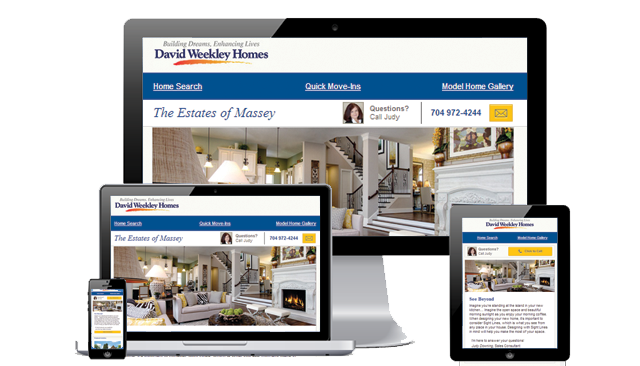 E-mail Design Update
The framework for our existing E-mail program today was started in 2008. It consists of monthly HomeClub and REALTOR® newsletters and automatic follow-up for Sales Consultants and Internet Advisors.  Evolving technology and Customer expectations prompted us to review our current program to see what we have learned over the last seven years. We analyzed what was working, what was not, and incorporated feedback from our Customers, Team Members and E-mail experts. You can learn more about our new E-mail program by watching the videos below and attending the informational webinars. 
What do we want our E-mail communications to accomplish?
Generate phone calls
Drive traffic to our website
Create repeat visitors
Provide consistency to our follow up
Support IA & SC long-term follow up
Engage through social media
Inspire using high-quality imagery 
Generate appointments
Identify interest triggers
Share updates and news
Listen to E-mail expert Morgan Stewart of Trendline Interactive, share his thoughts on our E-mail strategy
What do we want our E-mail communications to accomplish?
View the E-mails

Click on the thumbnails below to see a test version of the actual e-mails.
Internet Advisor's Follow up
Sales Consultant's Follow up