Don't Let Stubborn Dirt Become an Unwelcome Houseguest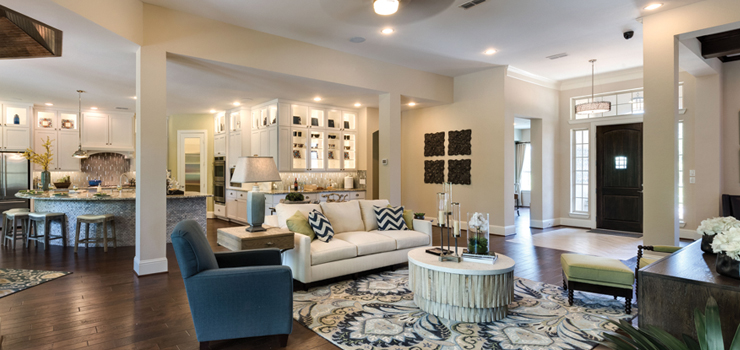 We all know how harmful the overuse of chemicals can be for the environment. But when you're faced with dogged dirt that just seems amused by all your elbow grease, things can get a little more complicated. Don't reach for the bottle with the skull and crossbones just yet. Consider vaporizing the grime with steam.
Are steam cleaning machines the same as carpet cleaners?
No. Carpet cleaners use a hot water extraction process that sprays hot water then vacuums it up. Steam cleaning heats water beyond its boiling point to create extremely hot vapor — not water. Steam is then forced through nozzles at very high pressure to dislodge dirt. The super-high temperatures alone are enough to kill bacteria, staph, mold, dust mites and other harmful allergens — so no chemicals are necessary. Nor is suction needed because the high heat dries the moisture very quickly.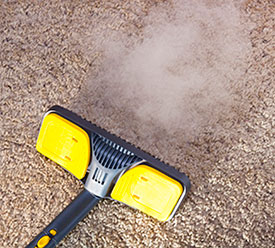 Can everything in my home be steam cleaned?
Almost. Steam cleaning works well on most hard surfaces like tile, grout, laminate, countertops, bathroom fixtures, glass, mirrors and vinyl floors — even wood floors can be steam cleaned as long as they've been coated with polyurethane. There are even machines that will clean upholstery, curtains and mattresses.
Materials that should not be steam cleaned include anything that might be damaged by water, including paper, cardboard, unsealed wood, unglazed tile, delicate fabrics or anything covered in water-based paint. Also, be careful when working around windows during winter. The sudden change from outside temperature extremes to the super-hot steam aimed directly at a window could cause the glass to crack.
What should I look for in a steam-cleaning machine?
Decide how often you'll use it and how big the job is. Some hand-held models will work for about 10 minutes between canister refills. Larger machines can last 45 minutes on a tank, but tend to be more cumbersome. Warm-up times vary from 30 seconds to more than three minutes. Always follow the manufacturer's instructions and remember to wear protective clothing to avoid accidental scalding.
Thanks to the advantages of steam cleaning, you can now fight dirt and save the planet.