Keep the Peace and Quiet Around the House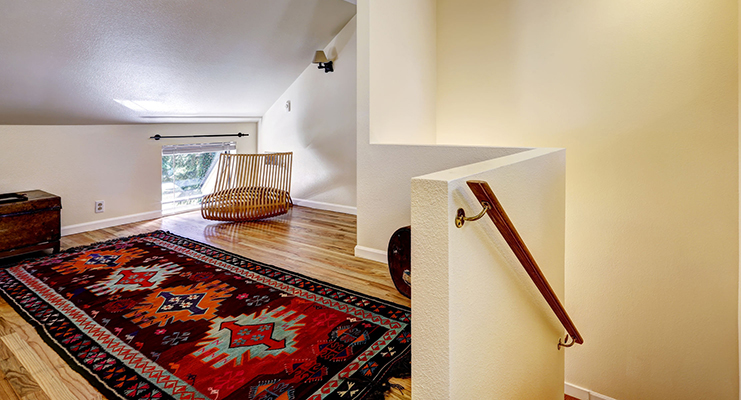 Sounds are all around us and most of the time they are pleasant, like music and laughter. But some are not, like a neighbor's barking dog in the middle of the night. While you love your neighbor and his cute dog, the sound can be a little unnerving.
Here are some ways to reduce noise and soundproof areas of your home.
Create a Functional and Beautiful Barrier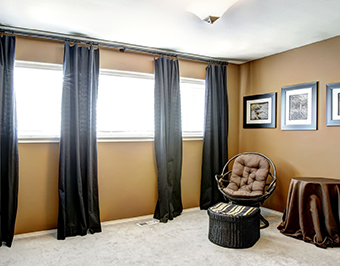 Mounting colorful quilts on a wall may absorb a reasonable amount of sound while adding a decorative element to a room. Also, installing bookshelves can create a great sound barrier.
Acoustic curtains work well to block outside noise from entering your home without interrupting your comfort. They are an elegant way to minimize outside noise without completely blocking natural light.
If you'd like to block sound from the "man cave" or media room, consider using acoustic foam which absorbs mid to high frequencies. You can find this material at hardware stores, and 12"x12" foam panels with a 2" depth pyramid offer significant sound proofing. These panels can be attached to the walls and ceiling using spray adhesive.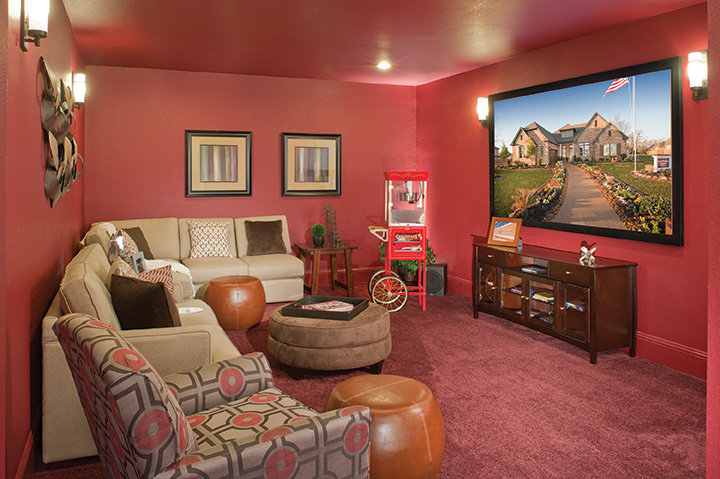 Reduce the Echo
Foam panels are another way to reduce a room's echo, while not distracting from the decor. Place the foam on top of entertainment centers, armoires and kitchen cabinets to help stop echoes. At these heights, they will be practically hidden while offering noise reduction.
Large area rugs or plush throw rugs on hard floors not only look great but also help absorb reverberating noise. Of course, installing wall-to-wall carpeting is another solution to improve a room's echo.
Seal it Up
Sound is like water and will easily seep through any cracks and into your home, so plug in leaks! Consider installing new window frames or improving the caulking or weather-stripping around gaps or door openings to keep sound out. These techniques can also help with your homes' energy efficiency!
For more Homeowner tips and trends, click here to check out David Weekley Homes on Pinterest.