Home Organization Tips: Is Clutter Taking Over Your Home?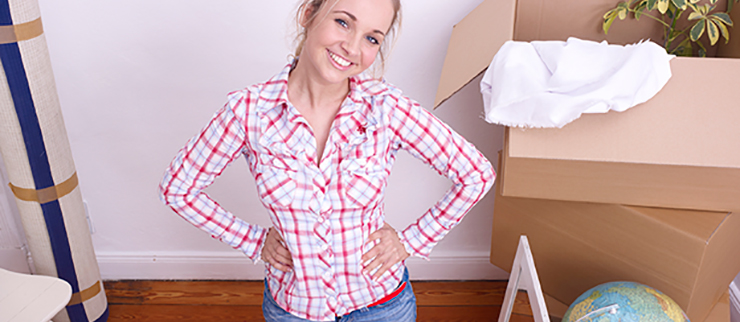 Do you find yourself saying, "So what happened? This was a huge home when we moved in!" And, you remember thinking, "Oh, we'll never be able to fill this space?" Never say never. When faced with the conundrum of "clutter creep" most of us have only three choices: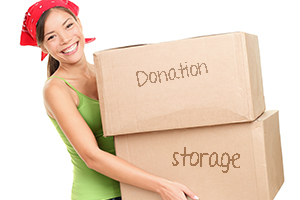 1. Move.
2. Give up our worldly belongings.
3. Consider space exploration.
Since you probably aren't willing to say goodbye to your home or your prized possessions you'll need to look into space – the wasted kind, that is. But first, do a little housekeeping.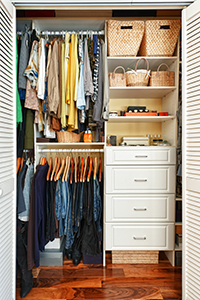 Start With a Purge Surge
Go through your closets, cabinets and drawers and remove the items you no longer use. If you're keeping clothing that you haven't worn in over a year, give it to someone who needs it. Are you warehousing old magazines and newspapers? Recycle them. Most of your bills, statements and other financial paperwork are readily available online, so consider purchasing a paper shredder to destroy these statements – while protecting your identity – and send the paperwork confetti to the recycling bin!
Look Up
Valuable storage opportunities are often missed in homes with higher ceilings. Your closets, kitchens, pantries and bathrooms should have shelves and cabinets that extend all the way to the ceiling. Then you can store out-of-season items like holiday decorations or items you rarely use on the higher shelves, leaving more space for the things you need every day within easy reach.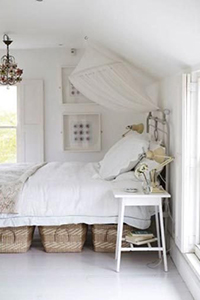 Check Under the Bed
Beneath their box springs, four-poster beds and other high-profile models offer great hidden storage opportunities. Use this space below the bed to store items in under-bed bins or boxes. Even low-profile beds can be retrofitted with bed risers to increase the space between the box springs and the floor to accommodate storage. You can purchase risers from home goods stores or from online retailers.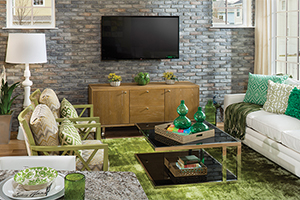 Find Furniture That Can Multi-task
As you replace furniture, consider buying pieces that are designed to do double duty – like sofas with compartments for remotes. Also look for coffee and end tables with drawers and ottomans with hinged lids for convenient blanket storage.
Who knew "space exploration" would be the secret to keeping your stuff and your sanity?