Update Your Garage Flooring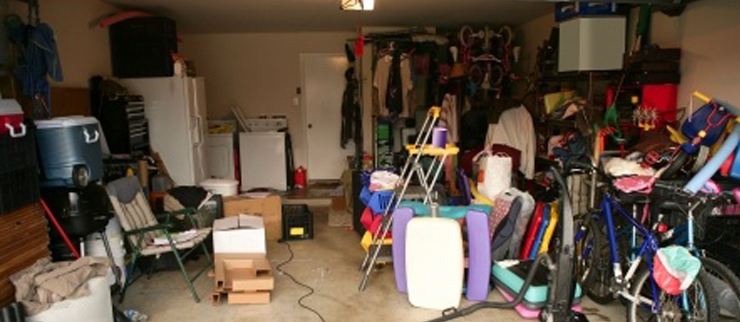 From painting and pressure washing to landscaping and lawn care, March is typically the beginning of the spring cleaning season. One do-it-yourself project that you can take on this month is updating your garage flooring. Whether you choose paint, epoxy or a covering to redo the flooring in your garage, your garage can become a more functional space for your family or a more welcoming area for your car.
A Clean Slate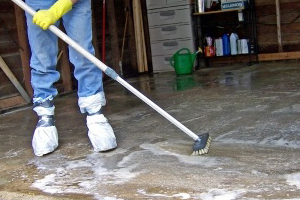 Starting off your flooring project with a clean surface is extremely important, since simply painting over dirt, oil and grease stains can cause problems with epoxy and paint finishes later. Most concrete cleaners can be found at your local hardware store. Use a wire brush to clean out any cracks in your concrete and sweep away loose debris.
Next, be sure to make any necessary repairs to your garage floor before you apply any type of coating. Patch up cracks with a premixed concrete crack sealant. Use a putty knife to smooth the sealant.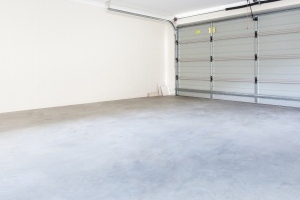 Coverings, Paint or Epoxy
You can choose a temporary fix like a fashionable floor covering (garage floor mats, multi-purpose floor tiles, polyvinyl floor protectors, etc.) or select something more permanent like garage floor paint or epoxy. Colorful coverings like removable tiles and mats are easy to apply and quick to remove. Paint and epoxy are both applied with a roller or brush and adhere directly to the floor. Epoxy is easy to clean, lasts longer and resists stains, but a paint job is less expensive and easier to apply.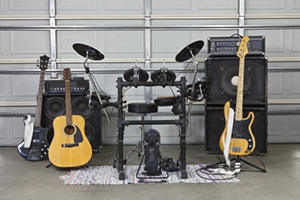 From transforming your garage into a man cave to creating office space to making a hobby area for your family, there are as many reasons as there are ways to revamp your garage floor. Depending on what you plan to make of the space, choosing the right floor covering or coating is the best way to start from the ground up, literally!