Tips for Updating Colors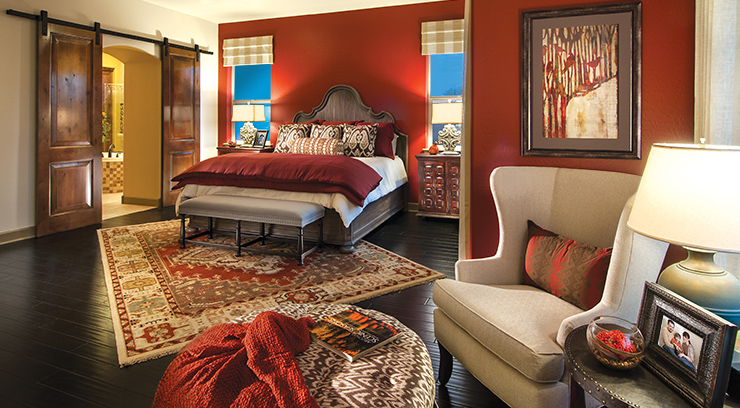 Homeowners often choose neutral palates for their homes because they think, "We can always put our own stamp on it." However, if that neutral palate has remained the same for some time and you haven't put your "personality stamp" on it, maybe it's time for a color update.
A fresh coat of a new paint color here and some new hued accessories there can make a big change in how your home feels and how you feel about your home. Here are some colorful ideas:
All Out Trendy
According to Pantone®, the world-renowned authority on color, the 2014 Color of the Year is Radiant Orchid #18-3224, which these color gurus describe as an "enchanting harmony of fuchsia, purple and pink undertones" that "inspires confidence and emanates great joy, love and health. It is a captivating purple, one that draws you in with its beguiling charm." If you are looking for an entirely new color scheme, or maybe just a pop of color, check out this trendy and radiant hue for a fresh twist on a floral palate.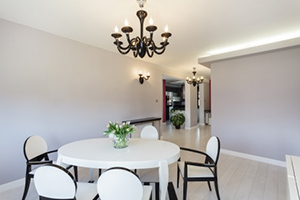 Go Old World
Nothing says "Old World, but here to stay" more than classic black and white. Clean lines, stark contrasts and high definition makes this palate suitable to a wide range of tastes. Even the most modern designs in furniture, fabrics and accessories still have a classic feel when done in black and white.
When keeping the walls white or off-white, another twist on the hue is considering the sheen of the paint: matte, eggshell, satin, high-gloss and the other variations in-between can change how the most neutral of colors is perceived. The same applies to black and white accessories – a photo frame in a black glossy finish can seem strikingly different than the same frame that is black matte.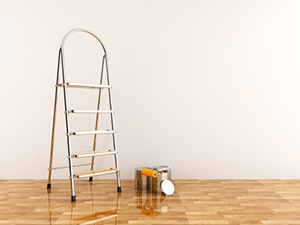 The Dark Side
While lighter wall colors can make a small room feel bigger, dark colors can make any room feel warmer and more intimate. Dark chocolate, or the deepest navy, red or green, are great choices for media rooms. These rich colors can also make a home office feel like an elegant library or give a large dining the ambiance of a sophisticated restaurant. Plus, with the metallic trend of chrome, gold and copper accessories still going strong, deep colors offer a great backdrop to shiny décor.
Living colorfully is easy, with some fresh paint, new accessories and a willingness to try something new! For more decorating tips and trends, check out David Weekley Homes on Pinterest by clicking here.