Determine Your Home Buying Power
So, you've been saving up for that down payment, drooling over home images on Pinterest and are finally ready to move forward with finding your dream home – congratulations! While you're probably antsy to get right out there and start exploring homes and imagining furniture placement, there's an important first step you shouldn't skip. Meeting with a lender to get pre-approved and determining your buying power is a great place to start so you know exactly how much home you can afford, and can jump quickly once you find the home of your dreams!
The Key Factors
You're probably accustomed to keeping personal financial information, well… personal. The truth of the matter is your lender will need to take a look at all aspects of your finances to ensure you're a good investment and determine exactly how much money you can borrow. Here's what you should prepare to talk through with your lender:
Credit score – Impacted by factors such as payment history, money owed and the length of your credit history, this number can influence the quality of interest rate you're offered on a loan
Down payment – The more money you've saved up to pay on your home up front, the greater your buying power will be. In short, cash speaks for itself and shows you're committed to this big-time purchase. Plus, a down payment of 20% or more helps save on your monthly payment by avoiding private mortgage insurance and decreasing your loan amount
Debt-to-income ratio – It's important to know that your income can cover your financial obligations each month, so your lender can determine two ratios. Your front-end ratio, calculated by dividing your potential monthly mortgage payment by your monthly income, should ideally by 28% or less. The back-end ratio is your monthly debt total divided by your total monthly income, and should aim for below 36%
Location – As you likely know, cost of living can vary greatly depending on your home's location, so knowing what area you're aiming to land in will help your lender determine local interest rates, tax rates, estimated home insurance costs and more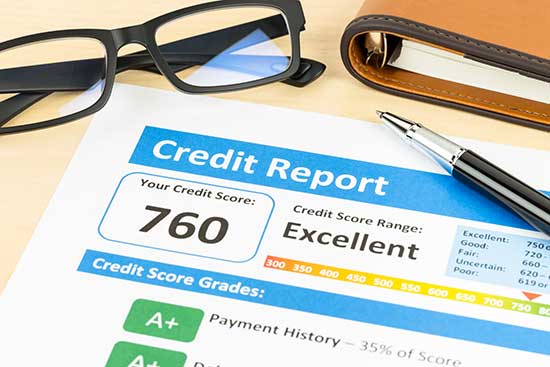 Know Before You Go
While it may seem counterintuitive to apply for a home loan before you find a home, the benefits you'll experience in your home search will make it well worth it! By investing your time in getting pre-approved for a mortgage, you'll:
Know the exact amount you're approved to borrow, which means you won't waste time looking at homes out of your price range
Instill confidence in sellers and make them more comfortable accepting your offer, knowing that you're already pre-qualified to acquire a loan and close on the home
Be able to close on your home more quickly, since you won't have to wait on your loan application to be processed
Start your new home search strong by discovering your home buying power and getting pre-approved. We promise, it will give you greater confidence and have you ready to sing, "I've got the power!"
---
Recommended
---
Stay In Touch
---
Get the Latest from David Weekley Homes
Sign up to receive our email updates, and be the first to know what's happening in your area!
×
Get the Latest from David Weekley Homes
Sign up for our Newsletter and you'll discover..
Current Sales and Promotions
DIY Projects
Home Design Trends
Maintenance Advice
Seasonal Tips
Homebuyer Incentives
---