Updated: June 8, 2023
6 Quick Tips for Selling Your Home
From the first impression to loving every room, learn the 6 best practices of making your home attractive to homebuyers. Selling a home can be tough when you're not an expert. Insiders will tell you to focus on the five senses in order to make the biggest impact.
1. Keeping Your Home Clean Will Help It Sell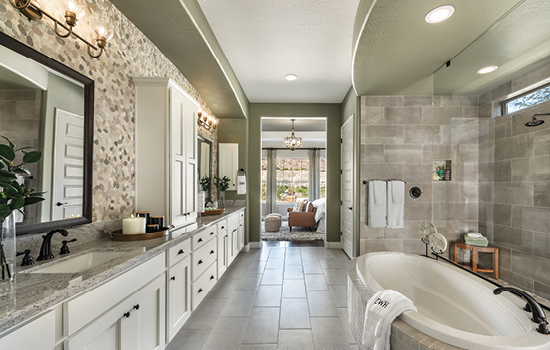 Your home should be clutter-free and show like a decorated model home. The idea is that homebuyers should easily be able to imagine themselves living in the home instead felling like they're just visiting someone else's home.
This starts with the very beginning of the home selling process: photography. To make your home stand out against the competition, the photographs should show tidy and hygienic spaces that any prospective homebuyer would feel comfortable visiting.
That initial clean will also make it easier to keep the home clean, or clean up quickly, when homebuyers come to tour the home. Homebuyers may poke around more thoroughly than the camera can, so it's important to keep the home actually clean and not just tuck a mess out of the way.
2. A Clean Kitchen Is the Heart of a Clean Home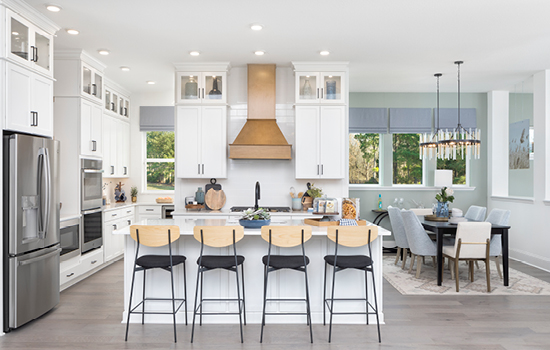 Yes, you already did a lot of cleaning. But giving the kitchen some extra attention can go a long way toward helping your home sell quickly and for a better price.
Remember that homebuyers may meet in the cabinets, under the sink, behind the stove and anywhere else they may worry that trouble could be hiding. Remember that dishes in the dishwasher and leftovers in the fridge are OK while food splatters on the cabinets and dirty dishes in the sink are not.
Some often overlooked places to clean include:
The garbage disposal
Behind/beside the refrigerator
The underside of the upper cabinets
3. A Freshly Painted Exterior can Increase Your Home's Value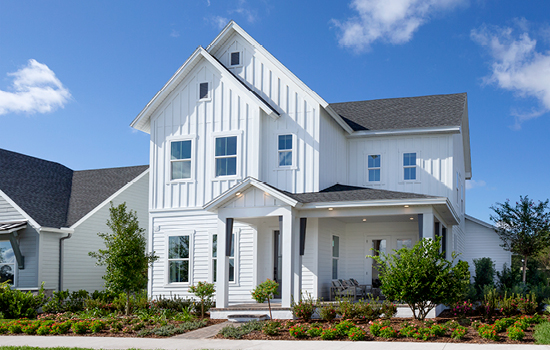 The first thing most homebuyers will see is the photos posted to your home's listing. However, the first impression homebuyers will have of your home in-person is what's visible from the street.
Take a look at your home's exterior. Is the paint on front door, porch, siding or trim flaking off or just starting to look a little dingy? If so, you should consider hiring a professional to get your home's exterior ready for show time.
The truth is that people do judge a book by its cover, and a homebuyer's first impression of your home is likely to stick with them as their tour the home's interior. A fresh coat of paint can be a critical step in turning a "fixer-upper" into someone's move-in-ready dream home.
4. Improve Your Home's Curb Appeal by Minimizing Visual Chores
After your home's paint and exterior is ready to dazzle, it's time to make sure the landscape is up to the task of letting your home shine.
Make sure to trim the lawn, trees and bushes, keep the gardening beds and driveway free of weeds, and make sure things like the mailbox, garage door and light fixtures are clean and in good working order.
If a homebuying sees a list of chores when they first roll up to a home, they're more likely to look for other projects once they get inside.
5. Homebuyers Want to See Natural Light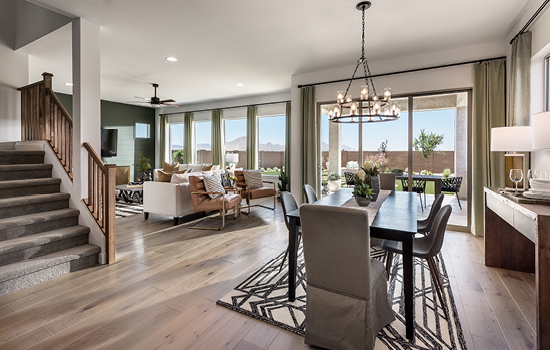 Watch any home renovation show and you'll hear people talking about natural light. The truth is that natural light is a key facet of a home's interior experience and can help make small spaces feel bigger.
Daylight coming in through the windows can show off your freshly-clean surfaces and make the home feel more inviting from the moment homebuyers open the front door. So, before people start showing up to tour your home, make sure all the blinds and shutters are open.
Bonus Tip 1.
Clean your windows, inside and out, to maximize natural light and keep the home looking fresh.
Bonus Tip 2.
Natural light is way better for home photography. So before you start snapping photos for your home listing, turn off the lights and open the windows. Late-morning and early-afternoon is generally the best time to takes photos of your home's interior.
6. Create a Complete Sensory Experience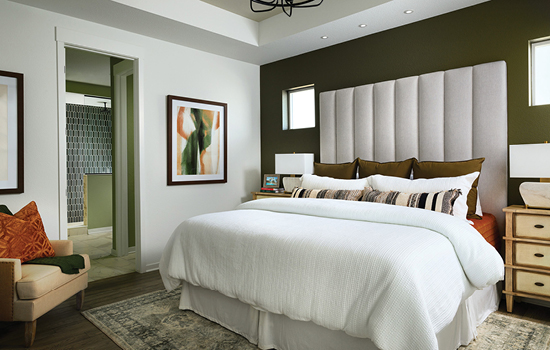 Homebuyers are trying to imagine themselves living in your home, and you should try to help them imagine it in the best way possible. Their going to primarily be looking with their eyes, but the experience can also be influenced by smells, sounds and textures.
As part of your cleaning step, make sure every surface is thoroughly dusted and vacuumed. Homebuyers don't want to feel like there will be little bits of the previous Homeowners left behind.
Leaving a batch of fresh-baked cookies out is a classic move to improve the olfactory experience, but you can also consider putting freshly laundered towels in the bathrooms and comforters on the beds. Lightly scented bars of soap can help freshen up bathrooms and a squeeze of lemon can zest up the kitchen sink.
Leaving music on at a low volume in a back room can help improve a home's atmosphere and create a "ooh, where's that coming from?" element to the home tour. Consider a playlist with upbeat instrumental jams or classic orchestral masterpieces.
By following these steps, you can improve your homes resell value and minimize its time on the market. Showcasing the beauty of your current home help you move into your new dream home even sooner.
If you're interested in exploring new homes available in our 19 markets across 13 states, contact our Internet Advisor for a quick chat to explore the best options for your new dream home.
---