Take the Plunge on These Upgrades
If you've ever built a new home, deciding on the best upgrades can seem like a daunting task. To help our new Homebuyers, we recommend doing some research before the Design Appointment and create a list of must-haves, items to explore more, and options that are worth splurging on. Here are a few suggestions to help with your decision.
Step Up Your Flooring
Flooring is a big part of the overall aesthetic of your home, so it's important to choose a material that will suit your needs and lifestyle. Whether it's the classic option of tile, the new "wood look" tile, or tried and true style of hardwoods, this staple is really the foundation to showcase your personal style. Be sure that you select a color and material you can envision enjoying for years to come. When you are ready for a change, remember that you can easily update the wall color, home accents and draperies for a new look.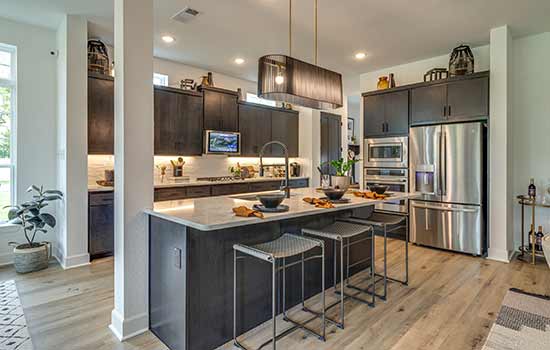 Kitchen Must-haves
The kitchen is one of the hardest-working rooms in your home, so it's a good place to opt for some upgrades to make your life easier. Pull-out shelves are a great addition to the pantry and an ideal spot to store those bulky kitchen appliances, such as a stand mixer or toaster oven. This will keep items tucked away out of sight, while keeping them easily accessible.
From specialty drawers for spices and oils, cutlery or paper towel holders, there are also many options to maximize counter space. Another smart storage trick is a built-in divider added to a pull-out drawer to create space specifically for pot lids.
Beautiful and Functional Showers
The Super Shower is a popular addition to many homes, as it's an upgrade you will enjoy every day. Choose from extended showers featuring a frameless glass enclosure or opt for a walk-in style shower. Take it to the next level by incorporating multiple shower heads, a built-in bench and unique tile design on the shower walls.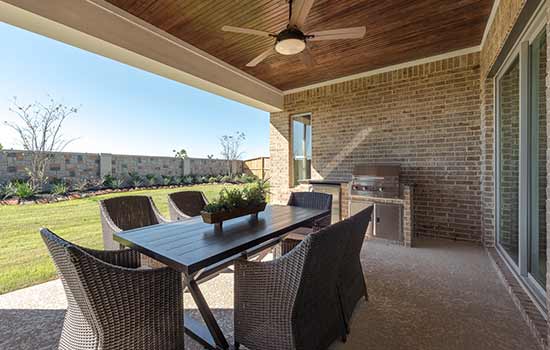 Great Outdoor Spaces
Outdoor Living Areas are ideal for expanding the living area of your home by providing additional space for entertaining, cooking and more. There's a plethora of options to tailor the area. One of the most popular ways to really personalize this space is with an outdoor kitchen. The bones of the kitchen – the grill, sink and refrigerator – will provide the best start, and any necessary pieces can be filled in from there. Focus on surfaces that are easy to clean and maintain; exposure to the elements creates a need to clean before and after each use. You can also splurge on other upgrades like an outdoor fireplace or covered patio.
While maintaining a budget is always important, be sure to keep in mind the impact they will have on the way you will live in your home and the benefits it will bring to your life!
---