A Guide to Living in Nashville, TN
If you are thinking about relocating, this guide offers a lot of food for thought on making Nashville your new home.
Nashville, the capital of Tennessee, boasts a population of about 700,000 people spread out across 527 square miles of scenic hill lands. It ranks as the 21st most populous city in the United States and has seen steady growth year over year, making the greater Nashville metropolitan area one of the fastest-growing areas in the country.
Nashville Overview
In 1779, explorers founded a city along the banks of the Cumberland River and named it "Nashville" in honor of the Revolutionary War hero, General Francis Nash. The city has since earned a reputation for some of the greatest music, culture, food and tourism.
Culture in Nashville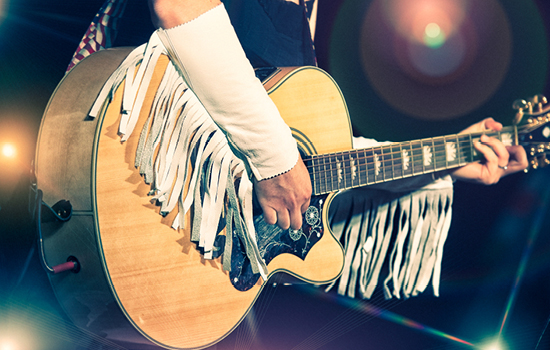 Nashville, Tennessee, is known globally as Music City USA. The heart of the country music scene has a storied history of producing stars and serving as home to countless hit-makers for decades. But you don't have to be a die-hard country music fan to love Nashville! In fact, Travel and Leisure recently named Nashville one of the top 15 cities in the United States, citing its variety of entertainment and food choices. Nashville is not just a great place to visit, but also a great place to live!
Even if music isn't your jam, there's plenty to love in this happening college town. With 11 colleges bringing in students and academics from all fields, Nashville's culture is one of scholarly pursuits and an appreciation for the arts. Therefore, it's no surprise that the local architecture reflects an elevated sensibility. The full-scale replica of the Athenian Parthenon in Centennial Park is only one instance of Greek Classical and Neoclassical architecture in the city. The Downtown Presbyterian Church is one of the few examples of the Egyptian Revival style to survive into the 21st century.
Nashville is a great home for sports fans. The Tennessee Titans, an NFL football team, have called Nashville home since 1997 and play in Nissan Stadium, located just across the Cumberland River from Downtown Nashville. Nashville also sports an NHL hockey team, the Nashville Predators, and an MLS soccer team, Nashville SC. And for college sports fans, the Tennessee Volunteers showcase over a dozen sports and play in nearby Knoxville.
Between world-class fine dining and legendary casual eats, Nashville is a slice of foodie heaven! As a thriving tourism destination, Nashville is home to country favorites, experimental dining experiences, and, of course, the most authentic hot chicken in the world. Check out the original at Prince's Hot Chicken Shack, make reservations for a full dining experience at Bastion, or mix and match your ideal meal before a show at Assembly Food Hall.
Nashville is also home to a variety of ways to enjoy and celebrate music history. Visit the Johnny Cash Museum, the Country Music Hall of Fame, the National Museum of African American Music and an iconic list of studios where some of the most famous tracks of the last 100 years were recorded.
But Nashville's musical influence doesn't stop in the past. The metropolitan area is brimming with clubs, honky-tonks and venues where you can catch the freshest riffs from established acts and future stars. The full spectrum of country music styles and sub-genres are represented, with new fusions and hybrids forming from the synergy of so many musicians practicing their art in the same circuit.
Outdoor Activities in Nashville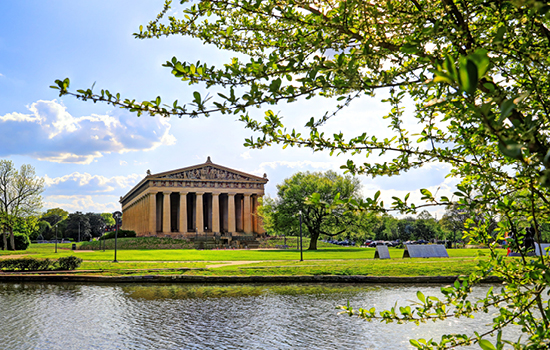 After checking out the Parthenon in Centennial Park, there are plenty of outdoor activities to explore and enjoy among the rolling hills of this beautiful city.
Bring the whole family to cool off among the dragon statues and splash pad at Fannie Mae Dees Park or learn about animals from all over the world at the Nashville Zoo at Grasmere. Hiking, biking, golf or any other outdoor sport can easily be accessed in Nashville's abundance of parks and other natural attractions.
The First Saturday Art Crawl offers a fun way to get out of the house and explore the Downtown Nashville area at this free monthly event. And, of course, there is no end to the music festivals, such as the CMA Music Festival, and pop-up shows happening throughout the city at any given time.
Industry and Economy in Nashville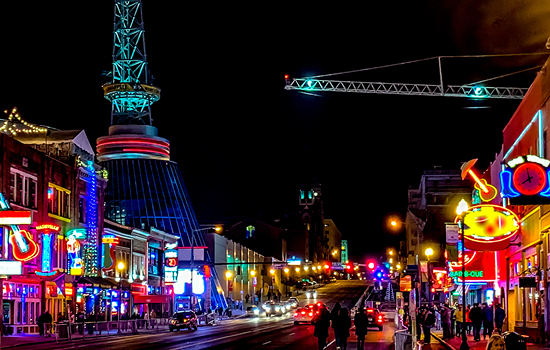 According to the Nashville Chamber of Commerce, the entire Nashville region is made up of more than two million people and 50,000 businesses. Leading industries include healthcare facilities, such as Vanderbilt University Medical Center and HCA Healthcare, auto manufacturers, such as General Motors and Nissan, retail, tourism and education.
The Nashville area is home to a variety of colleges, universities and institutes, which may be the reason that within the over-25 population, approximately 43% have a bachelor's degree or higher.
With over 60,000 jobs, Nashville employs more music-industry professionals than any other city in the world. In addition to offices for the "Big 3" and numerous independent record labels, Nashville is home to the famous guitar-maker Gibson.
Other major companies with offices in Nashville include Bridgestone, Ernst & Young, Dell, Dollar General and Tractor Supply Company. There are also growing technology sector opportunities in Nashville, such as iHeartMedia and Oracle.
To help explore everything the area has to offer, Nashville has a metropolitan bus service called WeGo Public Transit. It features more than 50 routes that stretch across the city. There are even express routes that are designed for faster, more efficient commutes.
Nashville Climate
Nashville is nestled along the Cumberland River and enjoys four distinct seasons, with cold winters and hot, humid summers. It usually rains or snows about 120 days per year, with less than 5 inches of snow and 47 inches of rain per year. The average yearly high temperature is 70 degrees.
Communities
David Weekley Homes is currently building or will soon begin building new construction homes in Annecy, The Glades at Cedar Hills, and The Reserve at Palmers Crossing. In addition to enjoying the best in Design, Choice and Service, here are some highlights you can expect when you move into your new home in one of these beautiful Nashville-area communities.
Annecy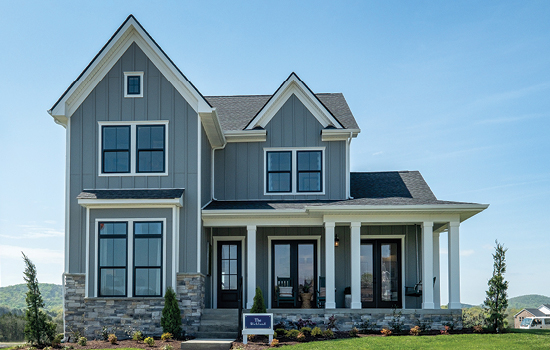 Annecy is a picturesque Nolensville, TN, community that offers a great place to raise a family. Nestled in the Williamson County hills, Annecy features a variety of outdoor recreation spaces and a great location convenient to Downtown Nashville. Residents enjoy the community walking trails, pool and playground. Downtown Nolensville features quaint shops and restaurants, all just around the corner.
The Glades at Cedar Hills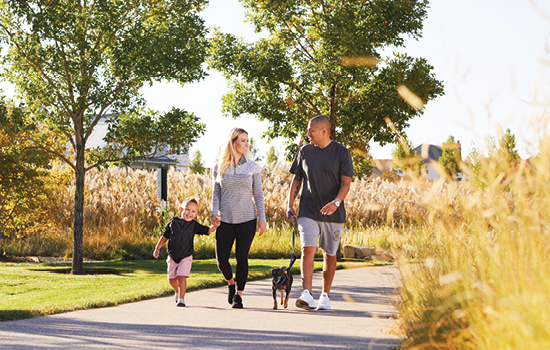 The charming community of The Glades at Cedar Hills is situated in the quiet town of Smyrna, TN, just a short drive south of Nashville. The single-family homes are nestled among the community walking trails that connect to the City of Smyrna Municipal Park. Smyrna is home to the Nissan Smyrna Assembly Plant, the largest automotive assembly plant in the country. The town offers amenities ideal for outdoor activities, top-notch health care and Motlow State Community College. Voted as one of the best cities to retire in by US News and World Report, it is also a great place to raise a family with a strong education system and recreational opportunities.
Explore new homes in The Glades at Cedar Hills
The Reserve at Palmers Crossing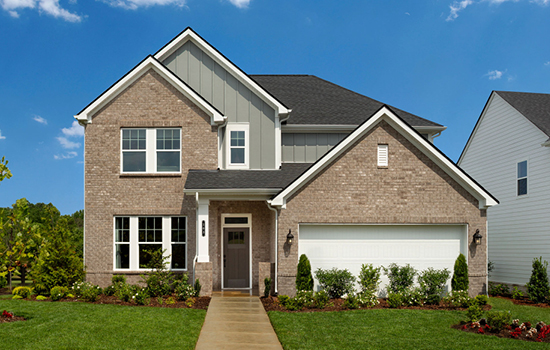 White House was named one of WalletHub's "Best Places to Raise a Family" in Tennessee, making The Reserve at Palmers Crossing a great community to start your family's next chapter. The community features a scenic playground and open space connected to the White House Greenway. These single-family homes offer exceptional craftsmanship and are convenient to shopping, dining, entertainment and major commute routes.
Build your family's future with a new home in The Reserve at Palmers Crossing
Find Your New Home in Nashville
Start enjoying the music, culture and outdoor activities in Nashville. Buying a new home is an exciting journey. From searching for the ideal home and signing the contract to long after move-in, our David Weekley Homes Team will keep you informed and feeling confident with every step.
Start your homebuying journey in Nashville, TN, today with our help.
Get in touch with us to view our unique collection of new homes in Nashville, TN, and find one close to everything there is to love in Nashville.
---
Recommended
---
Stay In Touch
---
Get the Latest from David Weekley Homes
Sign up to receive our email updates, and be the first to know what's happening in your area!
×
Get the Latest from David Weekley Homes
Sign up for our Newsletter and you'll discover..
Current Sales and Promotions
DIY Projects
Home Design Trends
Maintenance Advice
Seasonal Tips
Homebuyer Incentives
---