Close the Window on Drafts with Weatherstripping
Windows are the eyes of your home — they let in light, create dramatic views and connect the inside spaces with the outside world. However, if they aren't properly sealed, they can also make energy costs go up – especially in cooler weather.
The Department of Energy estimates windows are responsible for 25 to 35% of residential heating and cooling energy use, making it important to take measures to limit any air leaks.
Whether you have a new home with energy-efficient windows or an older home, you may benefit from installing weatherstripping.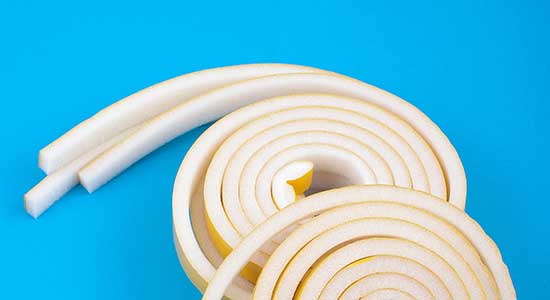 How to Choose Weatherstripping
Weatherstripping comes in a variety of materials. The type you need will depend on where it will be installed. To choose the best option for your windows, make sure that it will withstand the temperature changes, friction, weather, and any wear and tear associated with the location. The two main forms of weather stripping are nail-on strips and adhesive backed self-stick tapes. Visit your local home improvement store for guidance on which type you will need and how much you should get.
Installation is a Breeze
Self-stick weather stripping is easy to install. Raise the window as far as it will go and clean all surfaces of the sash with a damp cloth. While waiting for it to dry, cut the weatherstrips to the same length as the sash channels with scissors. Remove the adhesive backing and press the strips into the channels along the sides and bottom.
If you live in a colder area and want to ensure a tight seal, use metal, nail-on strips for a more durable application. Measure the length of the serrated-metal, nail-on strips required and use heavy-duty tin snips to cut the material to the proper lengths. Nail each strip at both ends, add a nail to the center of each strip and drive additional nails every two to three inches along the length of the strip.
With additional weather protection around your windows, you'll enjoy a warmer home and you've prepared to help lower energy bills this winter!
---
Recommended
---
Stay In Touch
---
Get the Latest from David Weekley Homes
Sign up to receive our email updates, and be the first to know what's happening in your area!
×
Get the Latest from David Weekley Homes
Sign up for our Newsletter and you'll discover..
Current Sales and Promotions
DIY Projects
Home Design Trends
Maintenance Advice
Seasonal Tips
Homebuyer Incentives
---