Live a Lifestyle Without Compromise
After years of working hard, raising a family, and building a wonderful life, reaching retirement means it is time to focus on you and enjoy life to the fullest. Whether you've already retired or you're beginning to plan for the future, it's important to prepare for this next chapter.
Let the Adventure Begin
Now that you've put your working days behind you, it's time for the exciting part: thinking about where you want to live – should you want a change of scenery! Here are a few key factors to think about when choosing a retirement location:
Taxes
As a retiree, you'll likely get income from Social Security, investment account distributions or a pension. Since you'll probably be living on a fixed income, it's a good idea to consider all aspects of your finances, including which states are the most tax-friendly for retirement.
Cost of living
Living expenses also play a major role when it comes to the quality of life your retirement income can provide. Consider the costs of major expenses like housing, food, healthcare, entertainment and transportation in the city where you are looking to settle down.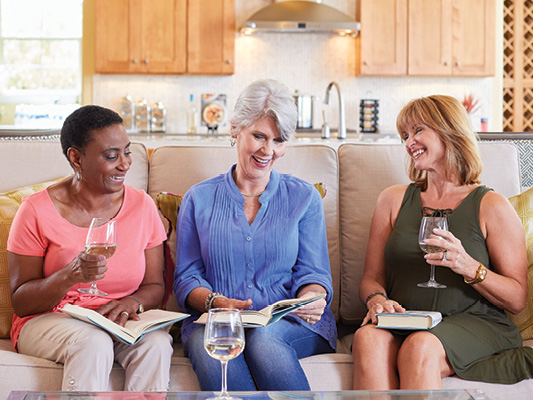 Climate/Location
When you close your eyes and imagine your life in retirement, what are you doing? If you desire easy access to the beach, consider a coastal environment. If golf is your game, pick a sunny spot that's tee-time friendly all year long. If you love rugged hikes among wildflowers, a mountainous state might be right for you.
Downsizing or Upsizing
Once you've determined your ideal location and environment, it's time to think about the home that you want and need for this new phase of life. For example, a smaller home means less maintenance and gives you the chance to simplify your life. It's also important to note that a one-story home is ideal if you want to avoid dealing with going up and down stairs. Or, if entertaining is important to you, an open-concept floor plan with spacious indoor and outdoor entertaining spaces may be the right choice.
Consider upsizing if you plan to frequently host out-of-town guests or need space for visits from your children and their families. A larger home also gives you more room to devote to your hobbies – like a craft room or workout space. Discover more ideas for your new empty nest here.
This can also be an important time to consider ageless and wellness design features that you may need or want down the road like wider door openings to accommodate a wheelchair, showers with grab bars and more.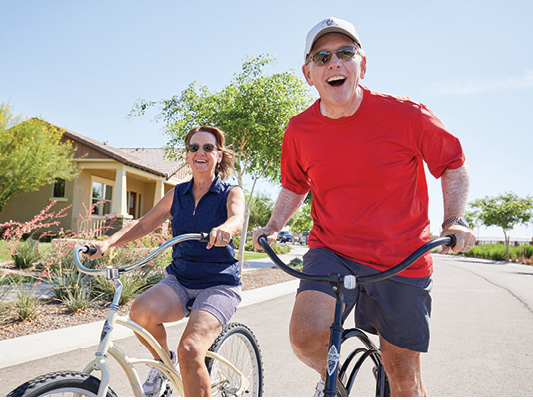 Activities
Just as important as deciding your ideal location and home is deciding on the kind of community you want to become part of. At David Weekley Homes, we know everyone has unique tastes when it comes to retirement, which is why Encore by David Weekley Homes' 55+ lifestyle communities are built in a variety of amazing locations and offer a wide range of activities for those seeking an active and engaging lifestyle. Whether you are interested in joining a group like a book club or maybe you love tennis and want to have that activity close to home, you can do as much or as little as you want – the choice is yours. Plus, these intimate communities allow you to really connect with your neighbors and some even include a lifestyle director to plan fun monthly events and outings.
Check out our Encore by David Weekley Homes communities here and discover all the possibilities that await!
---