It's What's on the Outside
Whether it's the Mediterranean-style home inspired by your favorite Grecian getaway or the inviting farmhouse look made famous by Chip and Joanna Gaines that catches your eye (and your heart), every home has a distinct look that is unique and beautiful. Discover some of the most popular architectural styles and the characteristics gracing the exteriors of our own David Weekley homes.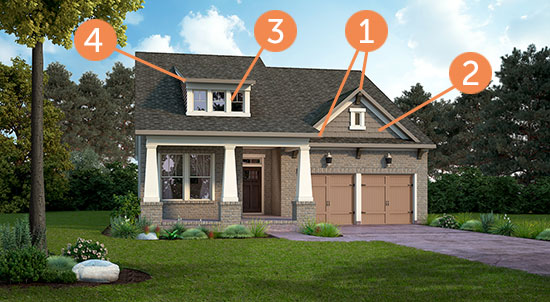 Craftsman
1. Low-pitch gabled roof with a front porch highlighted by tapered columns
2. Exterior materials include shake, brick or stone accents and horizontal siding
3. Ribbon windows or paired windows (windows in a row tied together with trim)
4. Shed dormers and brackets add charm to the facade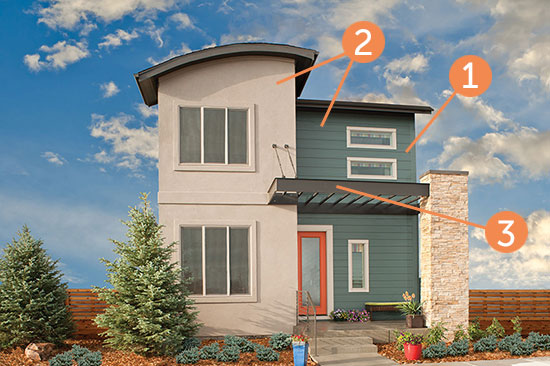 Contemporary
1. Clean lines with minimal detailing are key to the exterior elevation
2. Monolithic color scheme, or two to three contrasting colors and/or materials highlight massing/form
3. Simple materials like metal details, clean line doors, fixed-glass picture windows or creative window combinations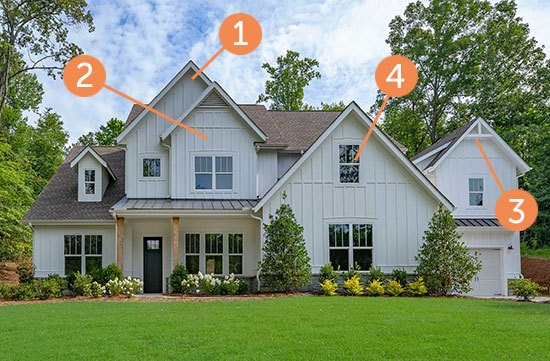 Farmhouse
1. High-pitch gable roof with board and batten siding
2. Monolithic color scheme and stone/brick accents
3. Informal details like barn shutters and brackets
4. Narrow and tall windows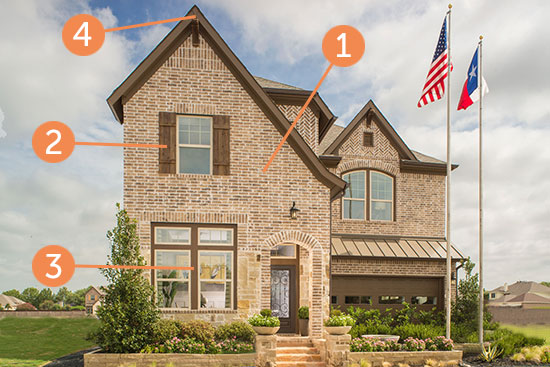 Tudor
1. Brick and stone exterior materials
2. Exposed beams, heavy brackets and barn shutters
3. Windows with mullions add a vertical element to provide a decorative division between the window
4. Gable roof with a higher pitch and a porch stoop, but not a full porch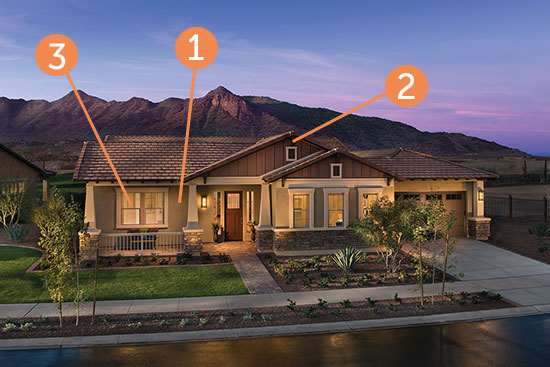 Mediterranean
1. Stucco finish and stone accents
2. Low-pitch roof and arches
3. Brackets and recessed windows
This information is a great guide to help you become more knowledgeable about the details you can expect to see on different styles of homes during your home buying search.
---