Room Placement: We All Need a Little Room to Breathe
When purchasing a new home, there are so many things to consider - from the location to the schools, mortgage payments… the list goes on! But one thing Homebuyers may initially overlook in their home search is something as simple as room placement. How does your home flow and how will you maneuver through it on a daily basis?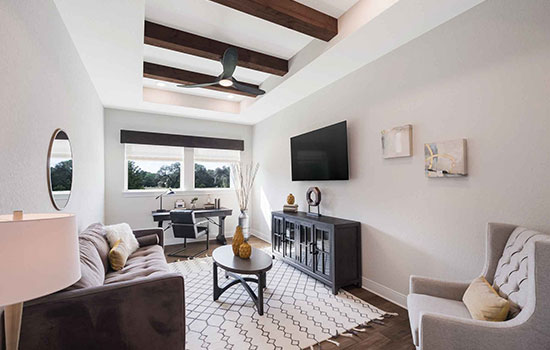 Our unique LifeDesign℠ concept takes the guesswork out of room placement and has put careful consideration into where rooms are located within the home! For instance, the Owner's Retreat is tucked away from busier parts of the home, providing a tranquil escape for Homeowners. The kitchen, the heart of the home, is typically the focal point of the floor plan, with at least two ways into the room and making it the focal point and "central hub" of the area.
Designing a home with room placement in mind is critical, especially for growing families… making sure the public zones of your home flow effortlessly and the nosier areas like a Retreat or Game Room, are a comfortable distance away from bedrooms!
So, when searching for your next home, remember to ask yourself, "How does this home flow?"
---