How to Choose the Best Homesite
There are a lot of exciting decisions to make in the home buying process. TV shows tend to focus on floor plans and design features as the most important part of finding a dream home. However, choosing your homesite is another important decision you'll make during your journey to a new home.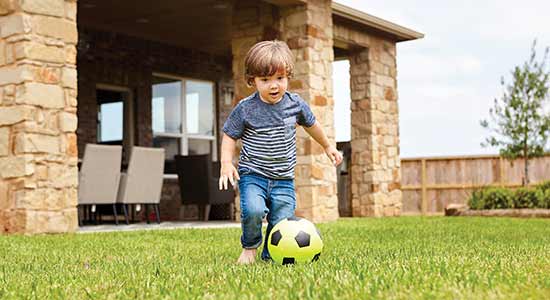 A Lot to Think About
Since the floor plan selection can impact which homesites you can choose from, you'll want to be aware of the potential limitations at an early stage of your search. Consider both your indoor and outdoor lifestyle needs to ensure that you're getting the right home in the best place for you.
For example, when you think about life in your new home, how do you imagine using your green space? A big yard might be a priority if you envision children playing or dogs running on a pristine lawn. Maybe you're dreaming of a lush garden frequented by hummingbirds or a spacious patio where you can entertain guests and put your barbeque skills on display. On the other hand, a smaller homesite could be just right if you're hoping to minimize your time doing lawn maintenance.
The Eyes of the Home
The direction your home is facing and the proximity to other homes play an important role in your everyday life, too.
Think about how the neighboring homes might alter your view, or what kind of view they might have on your yard or inside your home. Find out what will be built around the homesite you're considering for an improved level of privacy.
Also, think about the influence of the sun around your home by comparing the homesite's orientation to the home's layout. Answering these questions can really help you narrow down the homesite options. Do you want the morning sunlight to fill your bedroom, the kitchen or none of the above? Where would you like the sun to set when you enjoy a leisurely evening on your porch?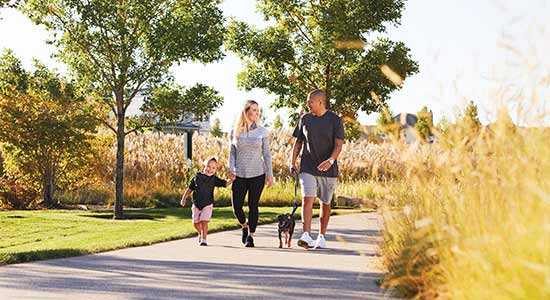 Just the Right Spot
Your location within the community can play an important role in your commute. Living closer to the community entrance can decrease your drive time, thus giving your more time to spend in your new home with those you love. If you are looking to avoid a busy road, you might choose a homesite located deeper in the community for less noise and traffic.
Another consideration is the homesite's proximity to local amenities and conveniences. You might like living within easy walking distance of the community pool, dog park or walking trails. Being able to ride a bicycle to nearby grocery stores can make staying in shape and routine chores an easy and enjoyable part of your lifestyle.
The Other Neighbors
One factor that is often overlooked is the future of land outside the community. A homesite might currently feature a backyard that overlooks a scenic meadow or a quiet forest. That wooded view can turn into a busy shopping center if the land is slated for commercial development. Do your research at the local city or county websites to learn about how the land is zoned. A quick overview of the area from satellite images can also provide some valuable perspective that may inform your homesite choice.
Remember that even the best home can be improved with a homesite that's optimal for you and your family. Talk about the different options and create a wish list before you go to your homesite selection. Think about budgeting for a homesite premium in your new construction budget if a particularly desirable homesite would make the difference between a house and your dream home!
---