Home Location vs. Home Size - Which is More Important?
When home hunting, you're likely to notice two factors are closely related – size and location. Their relationship can be explained in these two ideas:
More desirable locations offer homes with higher prices per square foot
Less desirable locations offer homes with lower prices per square foot
Deciding whether size or location is most important, however, is a personal choice that depends on a variety of factors. Here are a few scenarios that could help you determine if size or location should be your top priority.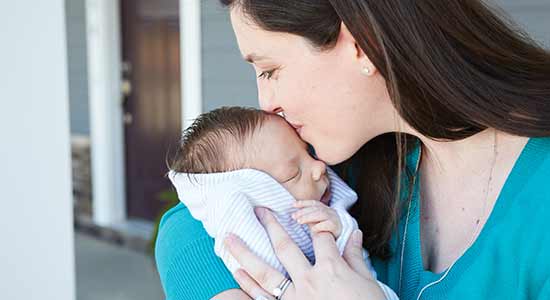 I have a family, or I'm planning to have a family.
Eric and his wife, Jen, have a three-year-old daughter and a son on the way. They'd like to have three children, and they're quickly outgrowing their downtown apartment. While they enjoy the entertainment options in the city, they know that their apartment is too small for a family of four, let alone five. Eric and Jen are professionally stable, but a house in the city is not in their budget. Their priority is giving their children a comfortable home to grow up in and saving for their education.
Which is most important for Eric and Jen? Size
I need to be close to work, family and/or friends.
Kerri and her husband, Dave, are devoted to providing for their three young children. They both work long hours and spend their limited free time hanging out with their family. Kerri's parents take care of the kids when Kerri and Dave are at work or need a break. They're looking for a new home and have narrowed their choices to two. One home has a spacious backyard with plenty of room for their children to roam, but it's 10 miles farther from work and 20 miles farther from Kerri's parents. The other choice is similar in size to their current home, but closer to work and the grandparents. Their priority is access to the resources that best support their family.
Which is most important for Kerri and Dave? Location
I'm looking to simplify my home life.
John and Connie have been married for 40 years, and both recently retired. They have two adult children and a large home that now sits mostly unoccupied. They are tired of the work and costs of maintaining the home and are looking for a simpler home life. Their priority is downsizing.
Which is more important for John and Connie? Size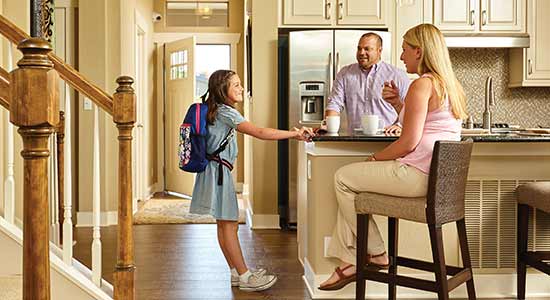 I want my children to go to the best schools in the area.
Todd and Maureen have a large home on a small farm in a rural community where they've lived for 20 years. Their two children will soon be in high school, and Todd and Maureen would like them to attend a specific school in the suburbs. This would require them to move within the school district, but a move would likely come with a smaller home and less property. Their priority is to provide the best education possible for their children.
Which is more important for Todd and Maureen? Location
I plan on selling this home in the future.
Sandy is a single mother with one child, and she doesn't plan on having any more children. She'd eventually like to live in a larger home, but for now, she is content to live in a premium location that's in high demand and projected for growth. Her priority is finding a new home for her family with potentially high resale value to set up a future purchase.
Which is most important for Sandy? Location
Those are just a few scenarios that may help guide your decision. While size and location both have value, that value mostly depends on the lifestyle that best fits you and your family. For more information, contact the David Weekley Homes Internet Advisor in your area.
---
Recommended
---
Stay In Touch
---
Get the Latest from David Weekley Homes
Sign up to receive our email updates, and be the first to know what's happening in your area!
×
Get the Latest from David Weekley Homes
Sign up for our Newsletter and you'll discover..
Current Sales and Promotions
DIY Projects
Home Design Trends
Maintenance Advice
Seasonal Tips
Homebuyer Incentives
---