Your Raleigh, Durham, Chapel Hill Financing Team
---
When you choose David Weekley Homes as your builder, you'll experience world-class Customer Service. That's why we offer you the benefit of obtaining all the services required to close a home loan from one place. When it comes to obtaining your new home loan, our preferred lenders are a beneficial way to ease the new home mortgage process.
Our Preferred Lenders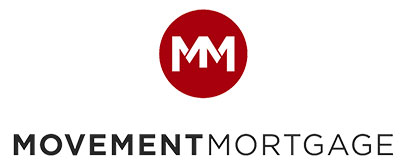 Our Preferred Lenders
In Raleigh, Durham, Chapel Hill, our preferred lenders are Movement Mortgage and First Home Mortgage. The Teams at Movement Mortgage and First Home Mortgage, along with your David Weekley Homes Team, will guide you through the home financing process. The combined knowledge of our Teams means a more convenient and less intimidating experience.
Preferred Lenders, More Benefits
There are numerous benefits to using Movement Mortgage or First Home Mortgage to secure your loan for your new David Weekley home. Loan officers at these institutions are dedicated to new home financing. Plus, our relationships with these lenders means open lines of communication between our Team and theirs. This is an important aspect to advance the loan process with the added advantage to our Customers who have representatives readily available to answer questions along the way.
Preferred Lenders, More Benefits