2014 Realtor® Rewards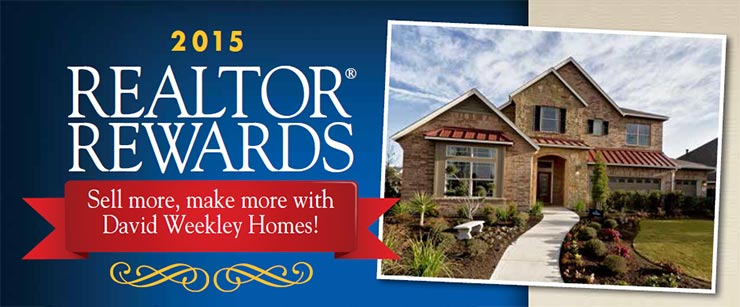 Sell more, make more with David Weekley Homes!
With our REALTOR® Rewards Program, when you sell a David Weekley home in the Austin area between January 15, 2014, and August 30, 2014, you'll receive incredible commissions! Here's how it works: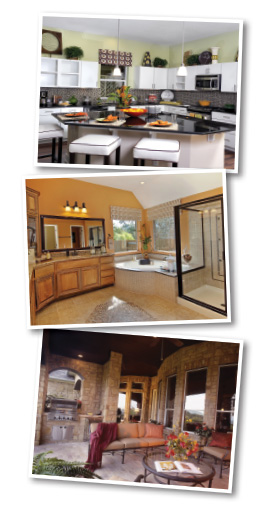 Standard 3% Commission


1% Bonus Commission
(total of 4% commission)


2% Bonus Commission
(total of 5% commission)
It's a win-win… help your Clients' find their Austin dream home, and you earn more money!

For more information, visit a David Weekley model home today!
See a David Weekley Homes Sales Consultant for complete details. Not valid with any other offer or on previously written contracts. Offer must be presented to Sales Consultant at time of contract. REALTOR® Rewards Program is available to qualifying REALTOR(S)® who sell at least two (2) or more Showcase or To-Be-Built David Weekley homes in the Austin area from January 15, 2014, through August 30, 2014 (the Program Period). Home must close by December 31, 2014. Bonus/commissions will be paid at time of closing and will be paid in order of closings, not sales. David Weekley Homes in the Mueller communities and Central Living Homes, as well as Buy-out Program sales are excluded from these offers. All additional commissions will be shown on the HUD and paid after closing, by check payable to the Broker who is identified as REALTOR'S® sponsoring Broker at the time of the first contract, unless that Broker releases the REALTOR® commissions to another Broker. REALTOR® must meet all other requirements for earning a commission on each sale (per Commission Protection Agreement and applicable Texas law), and must be listed as the REALTOR® on the agreement at the time of the first write-up. Any home purchased by a REALTOR® for any purpose other than owner occupancy will not be counted toward a Reward or bonus. REALTOR® is responsible for any income taxes on the prize, bonus or commissions, and any other costs incurred in connection with same. David Weekley Homes reserves the right to terminate the Programs early or modify rules of eligibility, but will honor any qualifying Rewards earned up to that point. Prices, plans, dimensions, features, specifications, materials, and availability of homes or communities are subject to change without notice or obligation. Illustrations are artist's depictions only and may differ from completed improvements. Copyright © 2014 David Weekley Homes – All Rights Reserved. Austin, TX (AUSO54034)