Make Your Ceiling Soar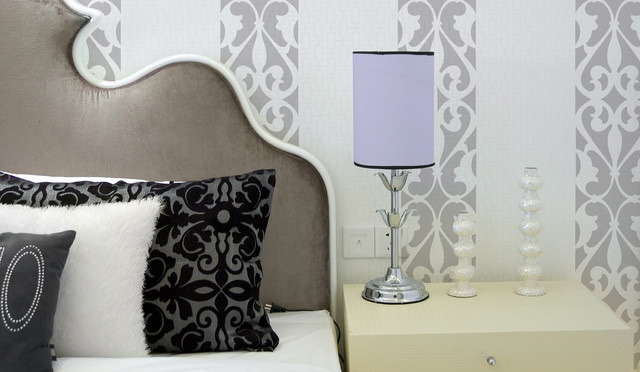 Start at the Top
Revitalizing a room in your home this summer? Start at the top! Your ceiling probably doesn't come to mind when you think of adding a little color to your home, but it can be a great place to begin. While a lot of Homeowners prefer simple ceilings in a solid color, a decorated ceiling can make any room in your home cool and fun. Whether you embellish with mouldings, wood boards or wallpaper, here are a few design tips to help make your ceiling soar!
Marvelous Mouldings and Metallics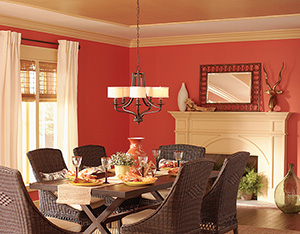 Mouldings are a great option to add interest to your ceiling. They can be handmade or you can buy them pre-made at a home improvement store. There are three different types of ceiling moulding to choose from: crown, cove (may be stained or painted) and bed. Determine which would look best in your room and start from there. Mouldings are usually easy to install around the perimeter of your ceiling – all you need is adhesive and your imagination.
Metallic paint packs a decorative punch and is a stylish, budget-friendly way to add elegance – and shimmer – to any room. You may use a metallic color as the base or as a finish coat. The shiny finish of metallic paint allows your walls to reflect light, making a space look bigger and brighter. Lighter shades like silver, taupe and gold, intensify the effect!
Spectacular Stencils and Stripes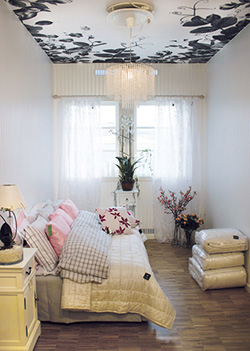 If you're feeling a little more adventurous, give your ceiling some sophistication with stencils and stripes. First, determine if this will actually work for your room. A kids' room may be fine; a kitchen, not so much! You can select a striped wallpaper for your ceiling to give it unique flair. For an easy-to-achieve stenciled look, shop around for a stencil (available at many decorating and home improvement stores) that you like, follow the instructions carefully and get started. Stencil a test sheet for practice to get comfortable with the stenciling technique.
When applied properly, whichever method you choose will add a dramatic and bold effect to just about any room in your home.
Photos courtesy of http://www.shelterness.com/50-ceiling-design-ideas/