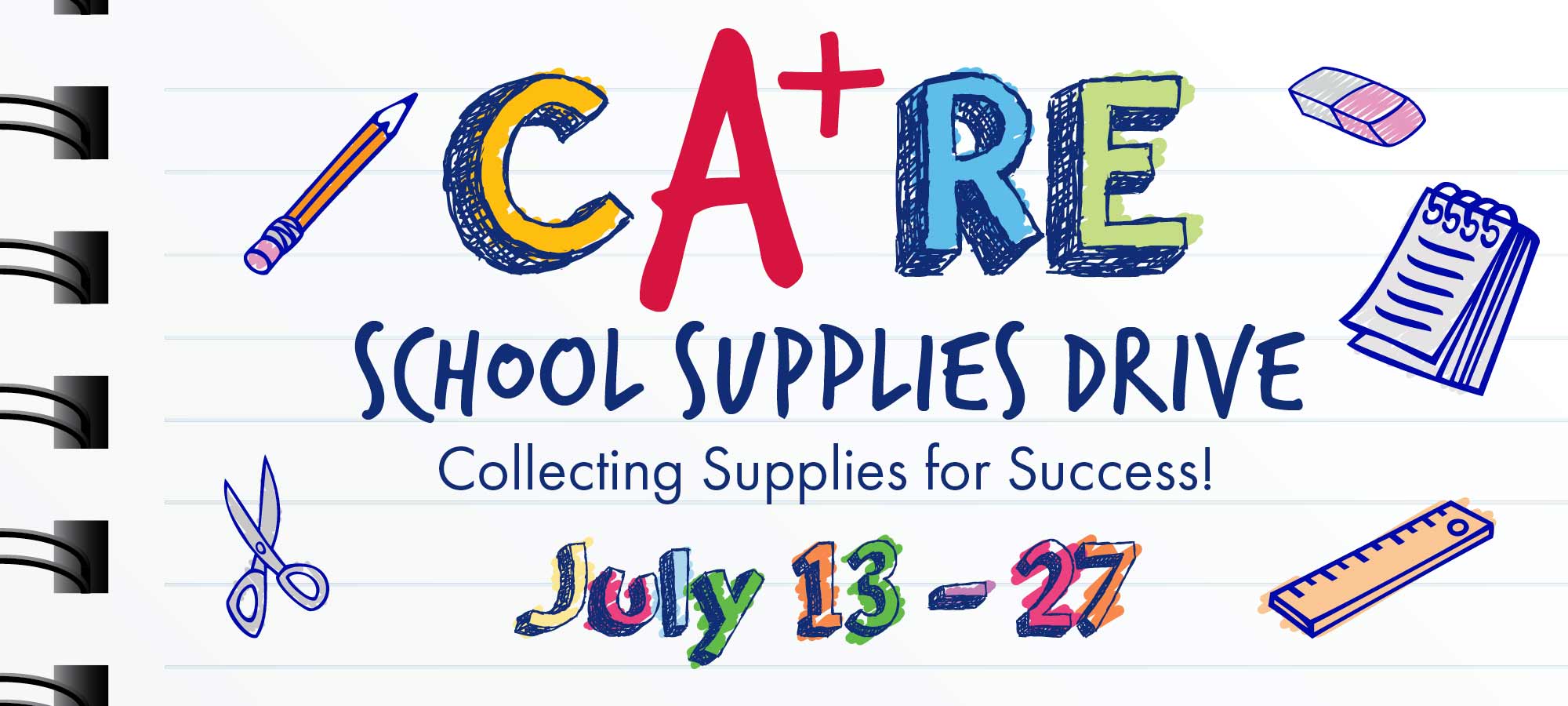 Show that you CARE! July 13 - 27
Help local students get ready for a successful school year! As part of our CARE program, David Weekley Homes is hosting a Back to School Supplies Drive that benefits Helping Hand Home for Children. Show that you CARE and donate new school supplies from July 13 – 27.
DROP-OFF LOCATIONS
Any David Weekley model home in Austin
Monday – Sunday Noon – 6 p.m.
David Weekley Homes
Division Office/Design Center
9000 Waterford Centre Boulevard
Austin, TX 78758
Monday – Friday 9 a.m. – 4 p.m.
Click here for the list of needed supplies.
ABOUT HELPING HAND HOME FOR CHILDREN
Helping Hand Home for Children is an organization that helps severely abused children rebound from trauma and rediscover their childhood while also providing them with school supplies for a successful academic experience.
By joining together, we – Homeowners, Homebuyers, community partners and our Team Members – can make a significant impact in our communities through the David Weekley Homes CARE program, which we define as:
Committed to Building Community Character… encouraging a culture of caring and contribution with our Team Members, Customers and Community.
Active in our Community… engaging our communities through Team Members completing hundreds of projects and The David Weekley Family Foundation donating more than $100 million to worthy causes over the past 20 years.
Responsible to our Community… living up to our responsibility of Building Dreams and Enhancing the Lives of our Team, Customers and Community.
Enhancing our Community… living a life of service to provide true meaning and purpose.
Copyright © 2018 David Weekley Homes - All Rights Reserved. Austin, TX (AUSF97907)