Investing in a Better Future… One Student at a Time
Help local students prepare for a successful school year! As part of our CARE program, David Weekley Homes is joining forces with Boys & Girls Club of Greater Salt Lake in Salt Lake City to collect donations for our annual School Supplies Drive. Show that you CARE and donate new school supplies from July 20 – August 8.
DROP-OFF LOCATIONS
Any David Weekley model home in Salt Lake City
Monday – Saturday 10 a.m. – 6 p.m.
David Weekley Homes Division Office
392 East 6400 South, Suite 200
Murray, UT 84107
Monday – Friday 8 a.m. – 5 p.m.
Click here for the list of needed supplies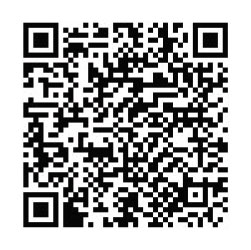 MONETARY DONATIONS:
Online donations can be made by scanning this code to purchase the exact items needed.
You can also make a monetary contribution to help with the purchase of supplies:
Visit www.gslclubs.org/donate
or make checks payable to Boys & Girls Club of Greater Salt Lake
Donations not to exceed $50; cash is not accepted.
ABOUT BOYS & GIRLS CLUB OF GREATER SALT LAKE
Boys & Girls Club of Greater Salt Lake offers positive alternatives to children by providing guidance in adopting healthy lifestyles, pursuing education, resolving conflicts peacefully, improving relationships and learning responsibility.
Copyright © 2020 David Weekley Homes - All Rights Reserved. Salt Lake City, UT (SLC-20-003170)