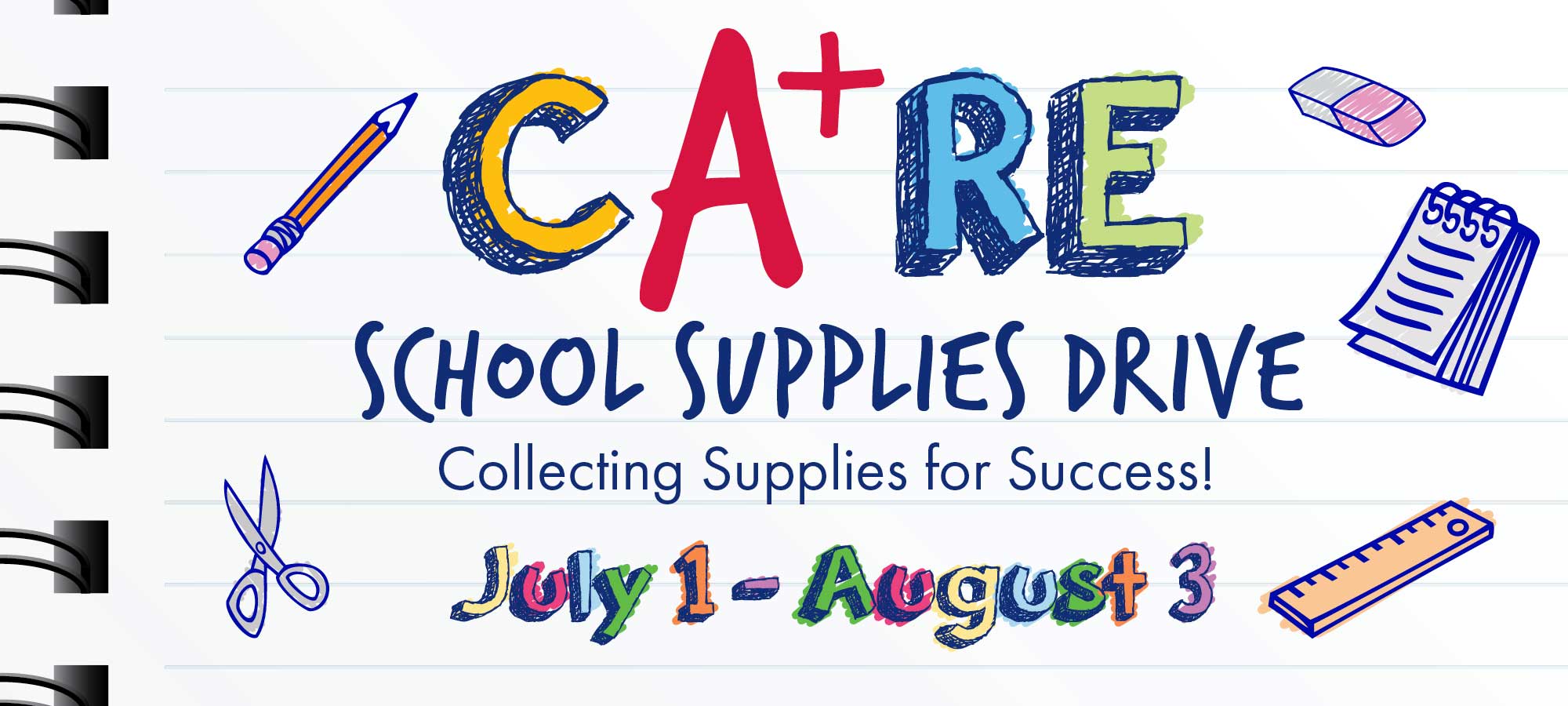 Show that you CARE! July 1 - August 3
Help local students get ready for a successful school year! As part of our CARE program, David Weekley Homes is hosting a Back to School Supplies Drive that benefits Christian Assistance Ministry (CAM) in San Antonio. Show that you CARE and donate new school supplies from July 1 – August 3.
DROP-OFF LOCATIONS
Any David Weekley model home in San Antonio
Monday – Saturday 10 a.m. – 7 p.m.
Sunday Noon – 7 p.m.
David Weekley Homes
Division Office/Design Center
3424 Paesanos Parkway, Suite 202
San Antonio, TX 78231
Monday – Friday 9 a.m. – 5 p.m.
Click here for the list of needed supplies
You can also purchase supplies from the Amazon Wish List at http://a.co/iX3Z0Vl
Online donations not to exceed $50
ABOUT CHRISTIAN ASSISTANCE MINISTRY (CAM)
Christian Assistance Ministry (CAM) leads efforts to organize and host donation drives that benefit more than 300 students in San Antonio. The Back-to-School Program strives to provide the resources necessary to help each child reach their full potential.
By joining together, we – Homeowners, Homebuyers, community partners and our Team Members – can make a significant impact in our communities through the David Weekley Homes CARE program, which we define as:
Committed to Building Community Character… encouraging a culture of caring and contribution with our Team Members, Customers and Community.
Active in our Community… engaging our communities through Team Members completing hundreds of projects and The David Weekley Family Foundation donating more than $100 million to worthy causes over the past 20 years.
Responsible to our Community… living up to our responsibility of Building Dreams and Enhancing the Lives of our Team, Customers and Community.
Enhancing our Community… living a life of service to provide true meaning and purpose.
Copyright © 2018 David Weekley Homes - All Rights Reserved. San Antonio, TX (SAND97875)