Behind the Builder Series – Warranty Service Representatives
At David Weekley Homes, our stellar Customer Service doesn't end the day you're handed the keys to your new home. Throughout our Behind the Builder Series, we've endeavored to illustrate that it takes a deep bench of experts in a wide array of specialties to become an award-winning home builder. From sales to construction – and everything in between – everyone on our Team has a hand in making your home building journey a memorable and exceptional experience.
We know that a new home is a major investment and that's why, even after your closing, we'll continue to go the extra mile to ensure that you're living your most rewarding home life.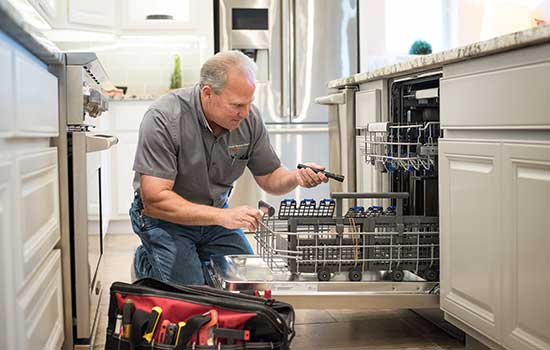 Peace of Mind
In addition to an industry-leading multi-level warranty, you can rest easy knowing that our knowledgeable and caring Warranty Service Representatives are here for you. After moving into your new home, your dedicated Warranty Service Representative will meet with you to discuss what's covered on your new home and walk you through our process to file a warranty claim. They will also communicate with you from time to time about routine maintenance tips to keep your home in tip-top shape for years to come. Think of your Warranty Service Representative as your personal liaison who will continue to be there to help answer questions and address concerns or issues that arise.
Here When You Need Us
In addition to coordinating any repairs with the necessary contractors, our Warranty Service Representatives are also known for having a good eye for detail and going the extra mile to assist.
"Getting to help people every day makes my job so satisfying," said Senior Warranty Service Representative Jessica Sobrino. "I am constantly learning something new and enjoy working with my Team to investigate and create solutions for my Customers and communicate details to Homeowners and trade partners to provide a great end-result."
More than building homes or resolving issues, we are dedicated to improving the lives of our Customers – That's The Weekley Way. We welcome the opportunity to embark on a home building journey with you. Thanks to our Warranty Service Representatives, you can rest assured that your "happily ever after" will continue long after your moving van drops your belongings at your new David Weekley home.
---