Tips to Organize Your Closet
If your clothes are constantly disappearing in the black hole that was once your closet, it may be time for a makeover! While this task may seem overwhelming, it will definitely make your life easier, especially on mornings when you're in a hurry to get out the door. Take a look at these closet organization tips to help you say goodbye to the chaos in your closet.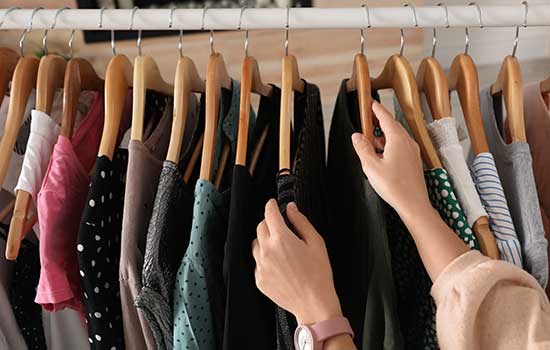 Size up Your Needs
The first step is to remove everything from the space and figure out which storage options will best fit your needs. With everything out of the way, it's the perfect time to go through your clothes and let go of any pieces you haven't worn in two years. Be sure to also take the time to declutter and throw out anything you don't want or find another place for items that you don't belong in your closet!
Organize your Life
If most of your clothes are short hanging items like shirts or skirts, you can instantly double your hanging space by installing an extra rod. Make the most of the area under the rod with a shoe rack or storage bins. Shelves are great for items that can be stacked such as sweaters or jeans. While bins are great for belts or scarves, clear containers are perfect for tops because you're more likely to wear your favorite T-shirt if you can actually see it!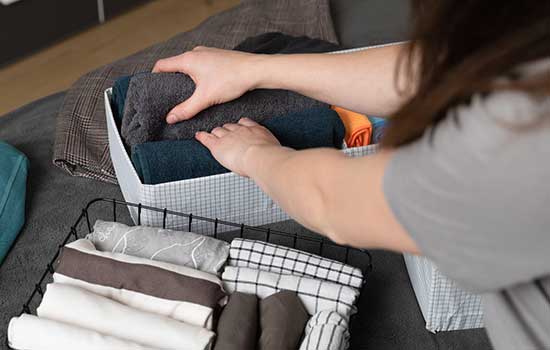 Maximize your Options
If your bedroom is small, move your dresser inside the closet and install shelves above it to maximize your storage needs. Another idea is to take advantage of the space behind your door by purchasing an over-the-door storage organizer. These plastic pouches are ideal for small items like shoes, socks or jewelry.
Divide and Conquer
Now that you have your closet organized, you can also add a little order to your wardrobe by separating clothes into categories such as shirts, skirts, pants, etc. You can take it a step further by dividing items according to color.
Even though organizing a closet may seem like a daunting task, once you have it in tip top shape it will be much easier to maintain. And, the best part is that you're sure to save time and avoid lots of frustration with your new organized oasis!
---
Recommended
---
Stay In Touch
---
Get the Latest from David Weekley Homes
Sign up to receive our email updates, and be the first to know what's happening in your area!
×
Get the Latest from David Weekley Homes
Sign up for our Newsletter and you'll discover..
Current Sales and Promotions
DIY Projects
Home Design Trends
Maintenance Advice
Seasonal Tips
Homebuyer Incentives
---