Get Blooming with Native Plants
Warmer temperatures are here and that means it's the ideal time for landscaping in your yard! Whether it's updating your flower beds or replacing a few bushes that didn't fare well in the winter weather, native plants are a great option that will make you the envy of your neighbors with standout landscaping.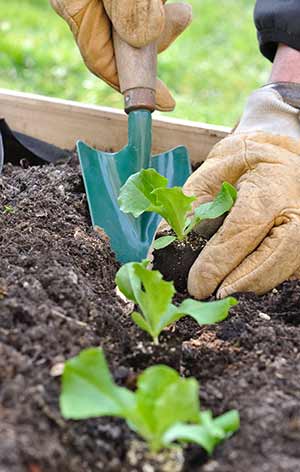 Plant the Seed
Found naturally growing in your state, region or climate, native plants are an ideal choice if you don't have a particularly green thumb. Here are a few reasons they make a great addition to landscaping:
Easy to grow – known for being low-fuss and hardy, this vegetation flourishes because it's indigenous to the area and easily adapts to local conditions
Less time and money – say goodbye to buying and applying fertilizers and insecticides as native plants aren't susceptible to diseases
Attract wildlife – restore the local ecosystem with plants that provide food and shelter for birds, butterflies and wildlife
Here's the Dirt
We've got a few suggestions for few hardy and low-maintenance choices for various regions of the United States:
Midwest – The Gray-headed Coneflower, which can grow to three feet in height, blooms all summer and doesn't require much water
Southeast – Add an elegant presence in a shady spot with Frosted Violet Coral Bells sporting tiny pink blooms punctuated by rich leaves in hues of purple, silver and dark green
Southwest – Cacti are an obvious choice for a dry climate, but the Yellow Columbine is also heat-tolerant and its yellow blooms attract hummingbirds
Tropical – Clusters of glossy, purple berries hug American Beautyberry branches in the fall and winter and are a valuable wildlife food source
Mountains – The Pasqueflower blooms early in the spring with silver foliage and purple blossoms remaining through early summer
Instead of picking shrubs that just look nice, do a little research to introduce the right native plants that are sure to be a blooming success with a unique display of flora that's also great for the environment!
---