Christmas and Holiday Décor Storage Tips
There's nothing more special than the glow of the Christmas lights or pulling out the same ornaments year after year... until they come out in a jumbled, broken mess. As we're all too familiar with, the only downside to Christmas décor and decorations is putting them away after the holidays have passed. Let this year be the start of a new tradition with holiday storage ideas from David Weekley Homes.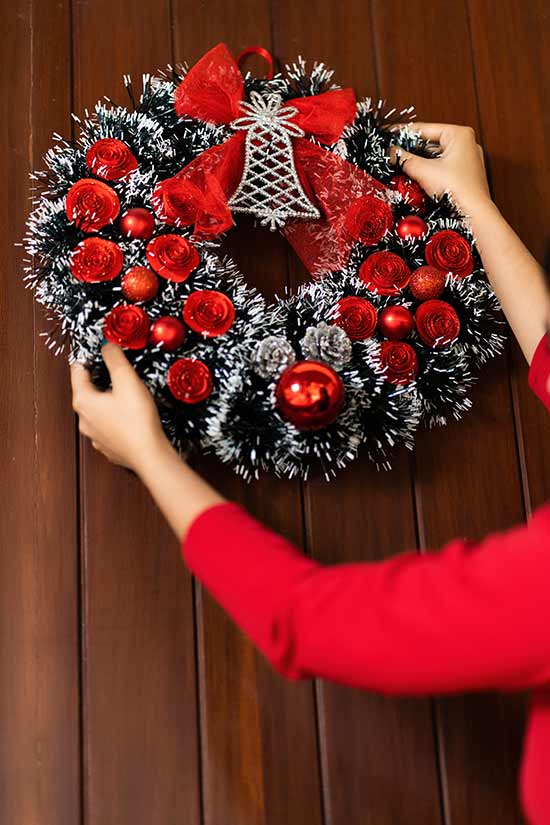 Ornery Ornaments
Ornaments come in every shape and size and just about every material imaginable. Some of them are older than we can remember and some ornaments are part of a classic look that has been perfected year over year. But when handling delicate materials like the thin glass of ornaments, it's easier to break them than your grandmother's china. Leave behind the expensive, compartmentalized ornament box by enlisting an apple container. The plastic containers from the "fruit a day" is rounded, with individual compartments, locking tabs and perfect for stacking. Smaller ornaments can be kept in cardboard egg cartons for quick collection and separation when storing during the non-holidays months.
Lighten Up
You don't have to be Clark Griswold to know that no holiday décor is complete without the Christmas lights on the house, tree, stair rail, fireplace and every other surface. That is, if you can get them untangled from the year prior. Save yourself the headache for next year and prove that you are a Christmas decoration storage guru by recycling some old cardboard. Cut the cardboard into slats approximately 12 inches by six inches (think shoe box top) and wrap the individual light string around. To secure the ends, you can either cut a notch into the side of your cardboard or plug the ends into each other.
If you want to go the extra mile, label the cardboard with the Christmas lights' location for next time. For those willing to make a bigger investment, use a power cord holder for electrical cords and store them on hooks in the garage so they're out of the way.
Needle Little Love?
If you have made an investment into a beautiful, Christmas wreath, the last thing you want to do is stick it in a plastic container where it will lose its shape. Save the wreath by employing a dry cleaner standard with a hanger and plastic bag. Use the wreath hanger to secure onto a wire or plastic clothes hanger and cover with a plastic bag from a dry cleaner. The wreath will stay fresh, untangled and maintain its shape until the next noel.
Storing your Christmas decorations doesn't have to turn you into a Scrooge. When dismantling the décor from this year's festivities, employ some inexpensive and easy tricks to have yourself a merry little Christmas next year.
---
Recommended
---
Stay In Touch
---
Get the Latest from David Weekley Homes
Sign up to receive our email updates, and be the first to know what's happening in your area!
×
Get the Latest from David Weekley Homes
Sign up for our Newsletter and you'll discover..
Current Sales and Promotions
DIY Projects
Home Design Trends
Maintenance Advice
Seasonal Tips
Homebuyer Incentives
---