Food for Thought: Kitchen Appliance Cleaning Tips
Spring cleaning is in the air, decluttering everywhere! As you put away your winter clothes and spruce up your home this season, don't forget to take some time to spring clean your kitchen appliances, so that they will be in prime working order. Here are a few easy tips to get you started: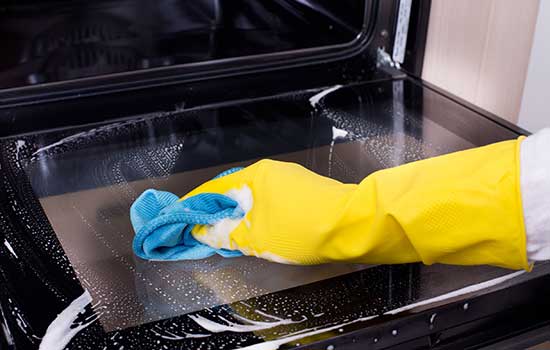 Loosen grime from your microwave and oven walls by heating a bowl of water and lemon juice to 225 degrees (or until boiling for the microwave) and letting it sit for 15 minutes
Clean stubborn stains from your stovetop, oven and microwave with a mixture of water and vinegar
Use toothpaste to help remove tough grunge in your refrigerator
Get rid of odors in refrigerator drawers by putting a few cotton balls dipped in vanilla extract inside it for 48 hours
Now, kick back, relax and enjoy spring with your appliances fresh and sparkling clean!
---
Recommended
---
Stay In Touch
---
Get the Latest from David Weekley Homes
Sign up to receive our email updates, and be the first to know what's happening in your area!
×
Get the Latest from David Weekley Homes
Sign up for our Newsletter and you'll discover..
Current Sales and Promotions
DIY Projects
Home Design Trends
Maintenance Advice
Seasonal Tips
Homebuyer Incentives
---