Decorating Trends for 2022
The High Point Market in North Carolina once again delivered tons of ideas, predictions and insight into what we can expect in 2022 regarding interior design trends. Home furnishings continue to be on-demand as people continue to spend more time at home. Ultimately, the High Point Market sees comfort as an ongoing trend, with the 2022 interior design trends we anticipate seeing include warmer colors and textures and natural materials.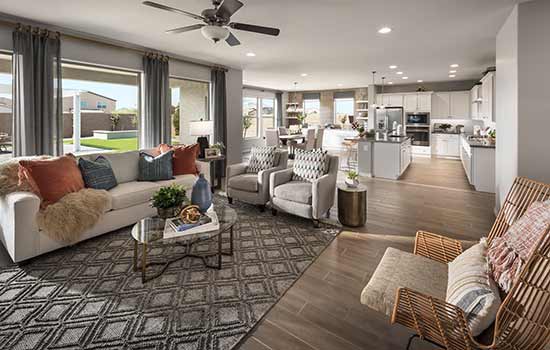 Tell a Story with Texture
Comfort is more of a priority than ever as we are all spending more valuable time in our homes. As a result, the Hygge vibe of warmth and coziness is becoming popular. Adding elements like unique upholstery helps to showcase several materials, like bouclé and texture, as far as the eye can see.
Using leather and fabric upholstery together in one piece, from large-scale sofas and dining chairs to ottomans and pillows, is also becoming more common at all price points. This style helps give the furniture a unique look in pattern, texture and color.
This trend allows someone to really customize a piece and set it apart from anything else by giving it its own unique look in pattern, texture and color. Here's how You can add these new looks to your home by:
Adding throw pillows to your living room sofa made from bouclé fabric
Incorporating wood pieces with hand-carved textures
Draping linens across credenzas for a softer, warmer touch
Painting seagrass furniture and décor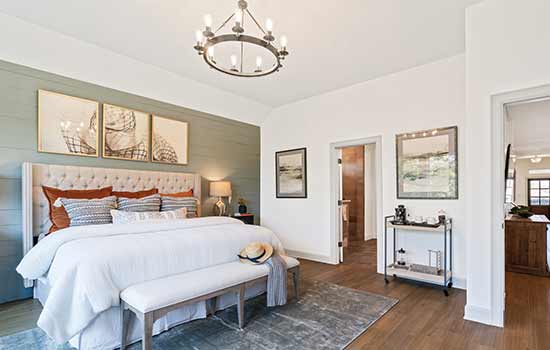 Color is the Spice of Life
While gray continues to be a popular favorite, there are signs that warmer tones are being integrated again. Spicier colors such as browns, oranges and rusts ranged from neutrals to medium-tones.
Additionally, red is expected to make a comeback stronger than ever as we continue to warm things up a bit. Here's how you can start integrating warmer tones:
Add a pop of color with a crushed velvet deep red accent chair
Look for a textured yet cozy throw to drape over your neutral-colored sofa
Go big and add a caramel sofa to warm up your living room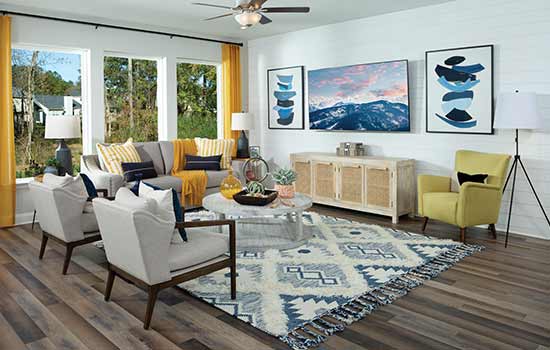 Blue Jean Blue Never Fades
Blue is a popular color that may never go out of style for home decor. As an ode to denim, we'll continue to see indigo blue on the rise. Not too subtle and not too dark, this medium hue is the ideal addition to any home.
Here are a few ideas to add a pop of indigo into your home:
Take an old dresser and distress it with a light indigo shade for the entryway
Replace an area rug by incorporating a distressed indigo
Display deep indigo vases to add depth to shelves
Consider an indigo sofa and take the plunge
Clear the Way for a Wide Load
In 2022, expect to see sofas with wide-track arms taking center stage in living rooms across the country. Sofas with 11-inch wide flat arms are aesthetically pleasing and offer spots to set down a cell phone or a coaster with a drink.
Don't worry if you're not quite ready to tackle all of these 2022 design ideas all at once. Start slowly by adding one or two small elements at a time to keep your home looking in style with the latest High Point Market trends!
---