Pantone Shines with Color(s) of the Year
An iconic name in the home and interior design industries, Pantone has unveiled its much-anticipated Color of the Year. However, this year, the company has chosen not just one – but two – colors that will influence everything this year from upholstery hues and accent walls to throw pillows and home accessories. A yin and yang mix of colorful optimism and solid realism, the Colors of the Year for 2021 are the bold and beautiful Illuminating yellow (Pantone 13-0647) and the calm, cool and collected Ultimate Gray (Pantone 17-5104).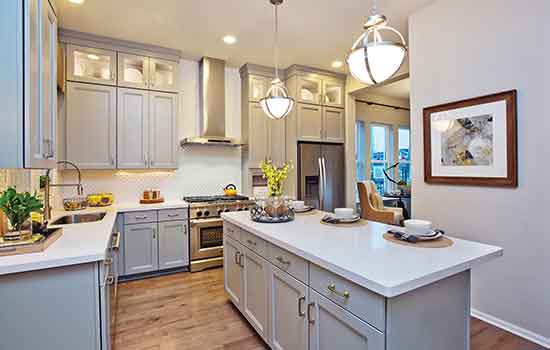 Rock Solid Choice
Representing the first of two independent colors that highlight how different elements can come together to support one another, Ultimate Gray pays tribute to the color of pebbles on a beach, time-worn driftwood and other natural elements that highlight the world's ability to withstand the test of time. It conveys something everlasting – a solid foundation. The same can hold true for its purpose in home design and decor.
A terrific shade to serve as a foundation color for both interior and exterior walls, Ultimate Gray encourages feelings of resilience and a sense of steadiness while quietly assuring. It plays beautifully with stainless steel and wrought iron accents, as well as bold pops of color. Consider adding this grounding color on the walls paired with white flooring and window coverings or a painted bookshelf in your home office for the ideal backdrop. Another idea is to design a tonal space by creating layers with different tones of grey.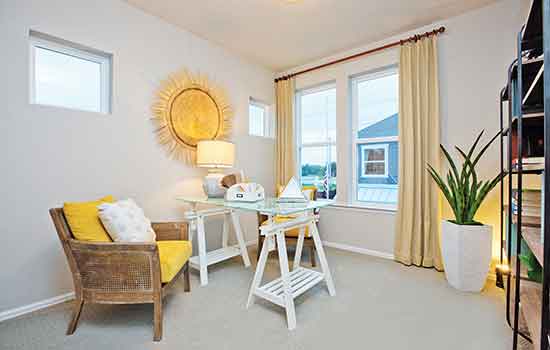 Make a Fresh Start
Ideally named, Illuminating represents the sun after the proverbial storm. Imbued with an undeniable solar power, this bright, cheerful and spirited yellow sparkles with vivacity, bringing a sense of hope, energy and clarity wherever it goes. An incredible addition to any room, it can serve as a memory point accent wall or vibrant pops of color in décor such as patterned throw pillows on the couch, a decorative tile backsplash in the kitchen, or luxurious bath towels in the Owner's Bath. Another suggestion to add a bit of zest to your home is by incorporating artwork that will be an eye-catching feature.
In addition to its balanced duality to Ultimate Gray, Illuminating plays beautifully with rich shades of navy, turquoise and fuchsia, as well as softer pastel shades.
Spice up your home this year by exploring your creative side while employing one or both Colors of the Year into your own home décor. Looking for even more color inspiration? Take a look back at our previous article showcasing the 2020 Pantone Color of the Year.
---