Evocate a Sense of Calm with Pantone's Color of the Year
The color experts at the Pantone Color Institute have revealed their much-anticipated selection for the 2022 Color of the Year. For the first time in their history, a new color has been created to accurately capture the times and culture we currently live in. A nod to the uprise in digital media, while still staying true to a known color family, this year's Pantone Color of the Year is Very Peri – a warm, bright lavender with blue and red tones that intend to add warmth and vibrancy to the world around us.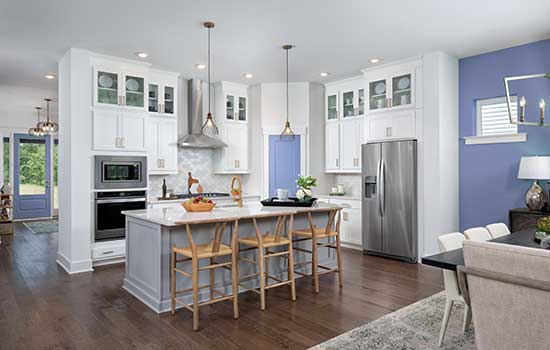 Not for the Paint of Heart
For those willing to display a bold design aesthetic, you can use Very Peri by itself to liven up your home's look and feel. For those who prefer more muted colors, a pop or two of Very Peri can be a great way to set off more subdued colors.
An easy way to add liveliness to your home is by incorporating Very Peri paint as an accent, especially since the undertones go very well with both dark and light interior paint color palettes. If you like lighter colors, pair Very Peri with a light yellow, a warm lilac or a classic white. If you prefer darker colors, you can use Very Peri as an accent color with one of the dark colors that are current interior paint trends, such as a moody dark gray, a navy blue or a dark green.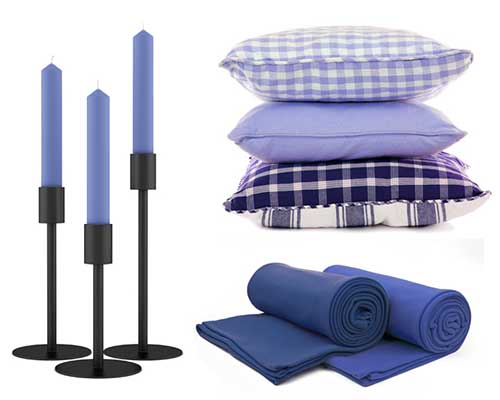 Temporarily Very Peri
If you want to try something bold that will be easy to change in the future, add molding or wainscoting to your walls and paint them with this vibrant hue.
Refresh your bathroom with cheerful Very Peri towels and a soft bathmat, or small accent pieces like a vase or flowers for a sophisticated touch. Or, give your bedroom a moody makeover with soft gray paint and Very Peri bedding that you can sink into for a great night's sleep.
You can also use small home accents to incorporate Very Peri without a big commitment. Candles, pillows, curtains and artwork are easy to change when you're ready for a color change. If you want to get really creative, try knitting a throw or creating your own personal artwork that incorporates this bright and beautiful shade!
---