What to Expect During the Home Building Process
Walking down the aisle with your sweetheart. Holding your child for the first time. Watching your grandchild receive a college diploma. Building your dream home ranks up there with the most meaningful milestones life has to offer.
Like any major life event, building a home is a journey. The excitement of starting is so much fun – making choices and signing contracts with high hopes for a great experience! For many people, the most difficult part of the whole process can be what comes shortly after: the feeling of "waiting around" for something to happen. Below are phases that you can expect over the next several months while your new David Weekley home is being built.
Ready, Set, Wait?
At the start, you might not see much activity on your homesite. Don't worry! A lot of behind-the-scenes work is happening. This is when we secure the various permits, finalize plans, distribute blueprints to the plumbers, electricians and framers, and order materials. It might be several weeks before any major activity begins on your homesite, but rest assured that all of the background work is being done to create a smooth process!
Stage 1: Foundation Complete
During this vital first stage of new home construction, your homesite will be carefully and expertly prepared. Foundation forms will be situated before the installation of in-slab plumbing.
The homesite will be inspected by a Personal Builder℠ and an inspector from your local municipality or foundation design engineering company. They will ensure that the home has been prepared for the concrete placement as engineered. Once the foundation has been approved, we'll pour your foundation.
Some Homeowners find the blank-slate foundation at odds with their mental image of the home, which can cause some worry. Once the home begins to take on more of the vertical features you associate with a home's interior living spaces, it will be easier to recognize your dream home becoming a reality.
Stage 2: Frame Complete
The frame is the skeleton of your new home, but we promise it's not spooky! When the frame is complete, the shape and basics of the interior and exterior walls will be in place.
You might be surprised by how quickly this is completed. One day, there's an empty foundation. A short while later, there's the framework of a home. You'll begin to get a sense of your new home's shape.
While it is a very exciting stage of construction, we recommend that you wait until framing is complete before you walk through your new home (while wearing a hard hat). Our Construction Team will be busy building your dream home, so visiting during this time can cause delays to your home and safety concerns for you and our Team Members.
It's important to always let us know when you will visit the homesite so we can make appropriate arrangements and avoid disruptions during these pivotal stages of home construction.
Stage 3: Shingles Complete
Your roof will be installed during the third stage of building your new home. This step includes the installation of decking, flashing, shingles, windows and basic plumbing.
The exterior walls will be covered with water-resistant sheathing so work on the inside of your home can begin. Home builders refer to this phase of home construction as "drying the home in."
Stage 4: Insulation Complete
All of your home's "rough" construction can only begin once the home has been made water-resistant. The insulation step in the home building timeline sounds simple, but a considerable variety of specialized equipment and skilled professionals are involved at this point in the process prior to insulation, which includes:
Duct work for the heating, ventilating and air conditioning
Electrical wiring, switches, outlets and breaker boxes
Low voltage or specialty wiring for TV's, internet, etc
Once all the rough construction is complete, the city, municipality or a third-party inspector will conduct inspections of your home. After passing the inspection, the insulation will be installed in the walls.
The drywall for your home is usually delivered around this time.
Stage 5: Drywall Complete
Interior wall surfaces will be covered and finished after the insulation stage is complete. This is the first of the final stages in the construction of your new home.
After the drywall has been hung on the walls, it will be taped (to cover the seams) and bedded (to make it smooth). In some areas the drywall will have texture applied on the walls and ceilings.
Installation of your selected exterior materials (such as brick or stucco) will begin. Your home should begin to resemble its final form.
Stage 6: Interior Trim and Doors Complete
Once the drywall and texture is complete, carpenters will begin to install the key features of your home.
Trim (such as baseboards and crown molding) will be installed, and your home will start to take on a more finished look. This phase of the home building process also includes the installation of interior doors and cabinetry.
After the woodwork is complete, the painters will paint the interior of the home. This process is commonly called "wallout and enamel."
While all this excitement is happening on the inside, work will continue outside of your home. Our Construction Team will be grading your yard and pouring the walkways and driveway (if not already poured with the foundation).
The installation of exterior materials should continue to progress through this stage. Local climate considerations and weather conditions may impact where exterior finish completion will land in your home's construction timeline.
Stage 7: Kitchen and Vanity Tops Installed
The next stage of construction will see your bathroom and kitchen cabinetry finished with countertops. This is also when tile (such as kitchen backsplash and tub and shower surrounds) will be installed.
The finishing touches to the rough construction will be added during this stage, such as:
Plumbing fixtures are installed
Finishing electrical switches and outlets
Installing light fixtures
Setting HVAC condensers and air handlers
Installing HVAC vents and grills
After the final trims have been installed, your home must go through another set of inspections before construction can proceed further. These inspections vary by region.
Stage 8: Carpets Installed
After the paint dries, it's time for your new home's carpeting and wood flooring. While some of your flooring (such as tile) may have been installed in an earlier stage, carpet and wood floors will be among the final items installed in your new home.
Unfinished floors will be cleaned and prepared appropriately for the selected flooring material. After all the flooring is installed, your home will receive a final cleaning.
Stage 9: Personal Builder Completes the Home
Even though it may look like your home is ready for you to move in, there are still a few critical steps in your home's construction timeline. Your Personal Builder will complete an additional quality check to guarantee your home's quality is what you expected when you decided to build with us.
It is around this time when the final municipal and third-party inspections will be conducted.
Stage 10: Project Manager and Warranty Service Representative Accept the Home
In addition to your Personal Builder, our Project Manager and your Warranty Service Representative will inspect your home. Any items they identify will be corrected before you are introduced to your new home.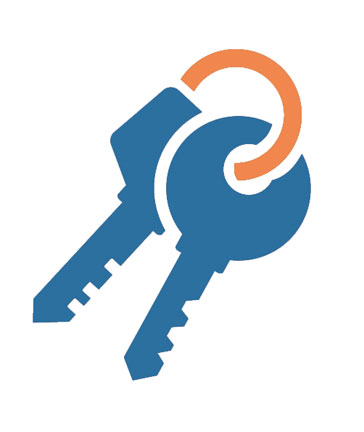 Stage 10 Continued: Homebuyer Accepts the Home
Construction of your home is officially complete! Your Personal Builder will introduce you to your new home, pointing out all its unique features and systems.
Upon closing, you will be given the keys to your new David Weekley home. Congratulations and welcome to the family!
---