Behind the Builder Series: Personal Builder
At David Weekley Homes, we understand that building and buying your own home is a big decision. This is an exciting time in your life and we want you to be an integral part of the building journey. That's why we go above and beyond with a personal Home Team dedicated to you, which includes our Personal Builder℠.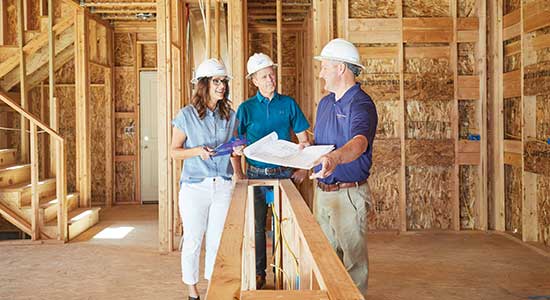 Open Lines of Communication
While some companies shy away from having their builders speak directly with Homebuyers, at David Weekley Homes, we create an environment where the lines of communication are wide open. Part of our Personal Builder program includes a weekly call with your builder to keep you in the loop on your home's progress, allow you time to ask questions and to discuss any concerns. We believe the best person to answer questions about your home is the person building it.
Another way we keep you informed throughout the process of your new home construction is with several in-person meetings with your Personal Builder throughout the process. Depending on the stage of construction your home is in when you sign your contract, you may meet with your builder onsite at key stages of construction for meetings, including:
Pre-construction Meeting to review your final selections and visit homesite to review placement of home
Pre-drywall Meeting to see the ductwork, electrical systems and plumbing before the drywall is installed
Homebuyer Introduction Meeting to introduce you to your new home before closing and to confirm everything has been completed
Our Personal Builders are committed to delighting every Homebuyer with a beautiful home that's built to the highest construction standards. It's part of how we have lived out Our Purpose of Building Dreams, Enhancing Lives for more than 100,000 Homebuyers and counting.
"The greatest reward is knowing that I am building more than just a house, but a home for a family to create lasting memories in," said Brian Beauchamp, a Builder with David Weekley Homes in Phoenix.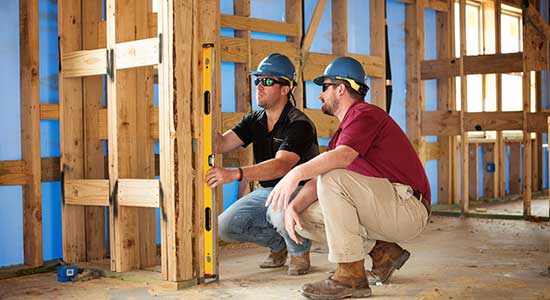 Fully Loaded Toolbelt
Our Builders are experienced so you can rest assured your home is in exceptionally good hands. All David Weekley Personal Builders have the following talents and skills in their tool belt:
Frequently communicating with the Homebuyer and building Team
Planning, scheduling and coordinating a beautifully crafted home from development through final construction on a timely and economical basis
Overseeing the quality of construction and compliance with building/safety codes in order to maintain a safe, clean and compliant jobsite that's not only secure for your Home Team, but also for you and your family during construction visits
Scheduling and managing subcontractors to ensure your home is completed on schedule and closes on time
Performing a final quality check of the home before turning over the keys
Additional Articles
To learn more about the home building and home buying process at David Weekley Homes, be sure to check out other articles from our Behind the Builder series:
From all of us here at David Weekley Homes, including your Personal Builder, we welcome the opportunity to embark on a home building journey with you.
---