Updated: April 3, 2023
Advantages and Disadvantages of VA Loans
Learn about the advantages and disadvantages of VA loans to see if this is the best path for your homebuying journey.
Finding the right type of financing is a critical factor for military families on a mission to become Homeowners. VA loans can be a great option, but they come with some restrictions that may prevent them from being the best option in certain circumstances.
What is a VA Loan?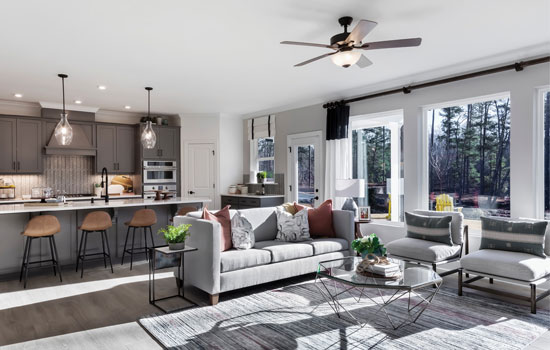 Alt Text: Learning about the VA loan pros and cons will help you prepare to buy your dream home) VA loans are provided by private lenders and guaranteed by the U.S. Department of Veterans Affairs, also known as "the VA." This type of loan is available to certain veteran and active-duty service members and qualifying spouses (a complete list of eligible applicants is available on the VA Benefits website).
In addition to meeting the lender's credit history and debt-to-income requirements, you'll need to obtain a Certificate of Eligibility to verify qualifications for the loan.
What Makes VA Loans Different From Other Loan Types?
VA loans are designed to serve as a benefit for military service and bring the goal of Homeownership within reach for more military families. A home loan backed by the VA is effectively the same as a conventional home loan in many respects, but there are a few key differences.
You'll still work through a lender as you would with a conventional loan, but the VA will work with eligible Homebuyers in ways that can reduce the down payment, interest rate, mortgage insurance and minimum credit score requirements.
What Are the Advantages and Disadvantages of VA Loans?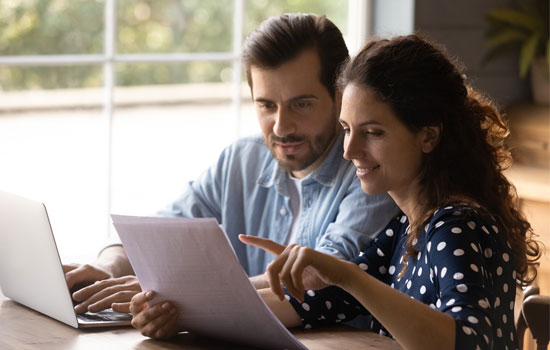 The biggest advantage of a VA loan is the potential to reduce or eliminate the down payment, giving eligible Homebuyers the versatility to buy a home without depleting their savings.
The biggest disadvantage to a VA loan is the limitations on which homes the VA will guarantee.
What follows is a summary of the pros and cons of VA mortgages.
Advantages of VA Loans:
With 100% financing, qualified Homebuyers won't need money for a down payment, as long as the loan amount doesn't exceed the appraised value
VA loans don't require private mortgage insurance, which can result in thousands of dollars in savings over the life of the loan
The VA limits the amount of closing costs and fees lenders can charge, so you'll save on upfront costs
Disadvantages of VA Loans:
While there's no limit to how much you can borrow with a VA loan, there is a limit to how much the VA will guarantee, and some lenders won't approve a loan above the guaranteed amount
Most borrowers must pay a funding fee, a percentage of the loan based on a number of qualifications, such as loan type and military category, that can be paid in cash at closing or incorporated into their monthly payment
VA loans are only available on the purchase of owner-occupied properties, meaning they're off-limits for vacation homes or income-generating homes
How a VA Loan Works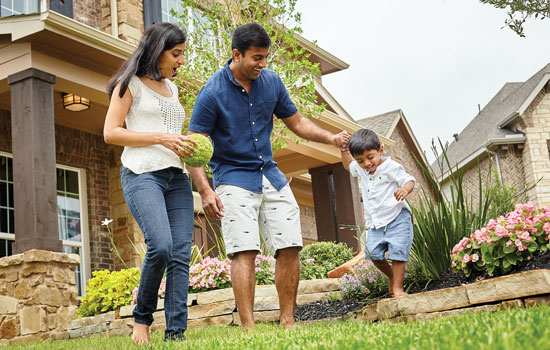 The first step in acquiring a VA-backed home loan is to apply for a Certificate of Eligibility through the VA. This step will involve assessing your eligibility status, as well as determining your available entitlement amount.
Next, you'll want to shop around for a mortgage lender. The VA should be able to work with most credible banks and mortgage institutions. While a VA loan can make it easier to attain a reduced interest rate and other financial considerations, the originating loan will still have an impact, so it's best to compare rates and try to find the best lender.
After that, it's time to start searching for your new home! You can explore building a new home from the ground up or purchasing a move-in ready home to achieve your Homeownership dreams sooner. No matter what you choose, it's important to be prepared for the costs of owning home that aren't included in a home's price tag.
Find Your Dream Home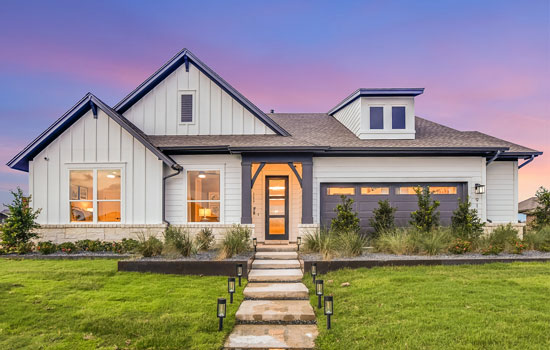 If you've reached the financing stage of your homebuying journey, now is a great time to talk through your options with a lender to decide if VA loans are a good fit for you!
Contact our Internet Advisor, who can recommend a reputable financing Team and help you find your dream home in one of our 19 metropolitan regions, all with no commitment or obligation from you!
---