Why Choose a Quick Move-in Home?
For those looking to buy a new home, the typical home buying process can take several months. However, David Weekley Homes offers another option to our Homeowners: our Quick Move-In Homes. These are homes that are already completed, or in various stages of the build process, and ready for immediate purchase. Here's a quick overview of why the home of your dreams might be waiting and ready for you today!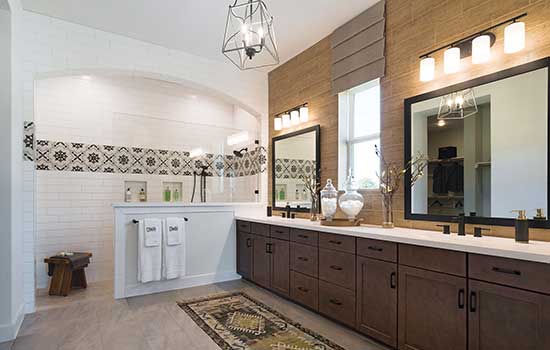 Ready When You Are
A Quick Move-in Home is a new home that's either built and ready for you to move in immediately or will be soon – often within 30 days. With this option, you don't have to juggle your move in with the seller and their move out. You can simply just move in when you're ready!
Professionally Curated Selections
We create homes for our Customers that fit their wants and needs, including matching their unique styles. With our Quick Move-in Homes, the personalized choices are often already selected in the home such as paint colors, carpet, appliances and countertops. These thoughtful selections are aesthetically pleasing and reflect timeless trends – another part of relocating that you don't have to think about. Everything is new and ready, fresh and easy. Plus, you'll enjoy the added benefit of being the first person to live in your home.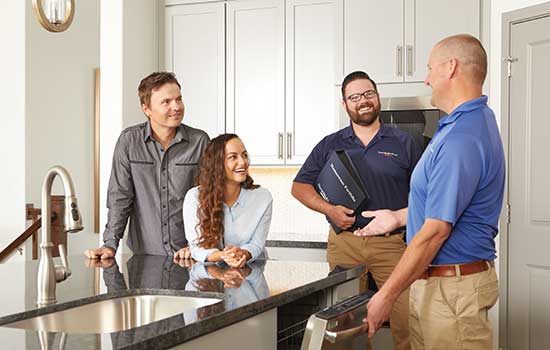 A Warranty for the Books
Our relationship with Homeowners doesn't end after they've moved into their dream home. Peace of mind is important to us, so we've established an industry-leading warranty program for our Homeowners.
Our three-tier warranty is comprehensive, and includes a dedicated Warranty Representative who will be there to explain the warranty and then assist with any issues after move-in. They will also provide routine maintenance reminders to help keep your home in tip-top shape.
When you're ready to find the home of your dreams and don't want to wait, consider visiting with us at David Weekley Homes to see if one of our Quick Move-In Homes would be right for you!
---
Recommended
---
Stay In Touch
---
Get the Latest from David Weekley Homes
Sign up to receive our email updates, and be the first to know what's happening in your area!
×
Get the Latest from David Weekley Homes
Sign up for our Newsletter and you'll discover..
Current Sales and Promotions
DIY Projects
Home Design Trends
Maintenance Advice
Seasonal Tips
Homebuyer Incentives
---