Benefits of Building From the Ground Up
Today's new homes provide Homeowners with more creative flexibility than ever before, which helps explain why they are becoming increasingly popular. At David Weekley Homes, we offer our Customers the option to build a new construction home, from the ground up, collaborating with our Team to create a home that fits their wants, needs and matches their unique style. Here are some new build benefits of building a new home of your own: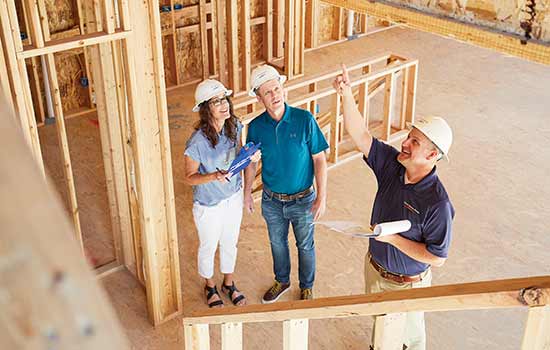 Your Home, Your Style
When it comes to new construction homes, and especially when building from the ground up, you're building a home on a clean slate. You don't have to worry about what previous Homeowners' styles can be found throughout the home that you will inevitably have to change out to match your own. David Weekley Homes provides our Homeowners with the opportunity to select the finishes and fixtures like flooring, countertops, fixtures, paint, and even the homesite!
Convenience is Key
One of the new build benefits is the convenience of getting to walk into your new home worry-free. Unlike more traditional move-ins, you don't have to worry about what is behind the walls or below your flooring. Instead, you can rest assured that everything in your home is up-to-date and working correctly.
Our Warranty
David Weekley Homeowners in particular also gain the benefit of the Home Warranty with new builds versus existing homes. The David Weekley New Home Warranty is a multi-level warranty program covering various items up to 10 years.
When you're ready to plan for the home of your dreams, come talk to us at David Weekley Homes to see if building a new home from the ground up might be right for you!
---
Recommended
---
Stay In Touch
---
Get the Latest from David Weekley Homes
Sign up to receive our email updates, and be the first to know what's happening in your area!
×
Get the Latest from David Weekley Homes
Sign up for our Newsletter and you'll discover..
Current Sales and Promotions
DIY Projects
Home Design Trends
Maintenance Advice
Seasonal Tips
Homebuyer Incentives
---