How to Create a Dream Home Hunting Checklist?
Home hunting is no simple task, with so many different factors to consider. That's why it's essential to establish a list of home hunting must-haves before you even get started. Whether you're interested in a new build construction or an existing home, you need to have a good understanding of the current real estate market.
Having a dream home hunting wish list is necessary to keep focused through the process. Thankfully, here at David Weekley Homes, we want to help you find the home that suits you and your family. Keep reading to learn how to create a home hunting checklist, including some crucial factors to consider.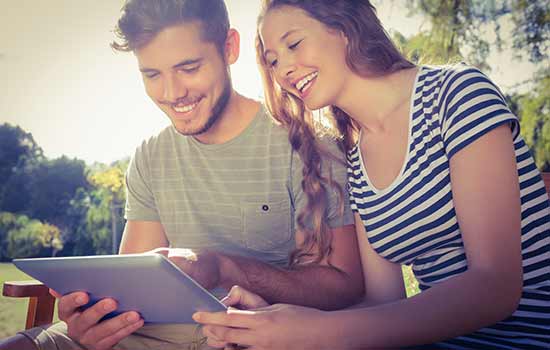 Benefits of Creating a Home Hunting Checklist
Before getting into the details of creating a home hunting wishlist, it's essential to understand why this is such a beneficial tool for you.
Organize Properties Viewed by Rank
The more homes you see, the more likely they will start blending together in your mind. Rather than relying on pictures and online descriptions of properties, having a home hunting must-haves list will help you to keep organized through the process.
As you begin looking at properties, you'll be able to compare them directly to your home hunting wishlist. Through this process, you can then organize properties you view by rank.
Having a comprehensive list by rank will make your life easier and, in the end, will help you to make your final decision much more effectively.
Prioritize Wants and Needs
Understanding the wants versus needs of your family is also a critical part of the homehunting process. Without a proper checklist of sorts, the gray area in between the two starts to grow significantly.
When you find a home that has a beautiful wet bar, it might become a priority when that might not have been something you'd considered a focus. Then, when any home after that falls short without this new want, you'll find it is nearly impossible to find the home of your dreams.
Instead of falling into this cycle, you can establish your needs versus wants early on. Make a comprehensive list, and you'll be able to determine what you need in a home and compromise on some of your wants.
Don't forget to consider all members of your family through this process. Together, integrate your needs and wants and then start home hunting.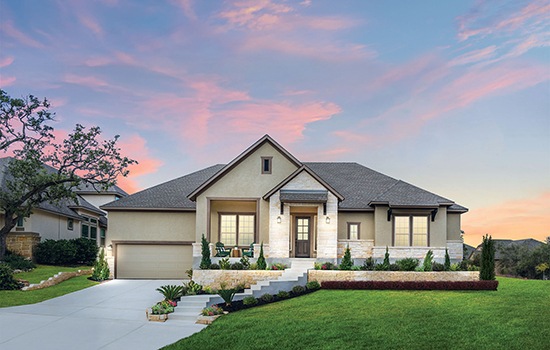 Come Prepared to Viewings
Having a home hunting checklist will also help you to come prepared for viewings. Sometimes, viewing so many homes can become overwhelming. Rather than going into your viewings blind, having a home hunting wishlist will help you be prepared and stay more focused.
It can be easy to get distracted by some of the bells and whistles of a home and put other priorities on the backburner. Remember to stay focused on the big picture.
Coming prepared for viewings will help you maintain your focus as you sift through all of your options with your Real Estate Agent.
Creating Your Home Hunting Checklist
Now that you have a better idea of some of the advantages of creating a checklist, let's get into the details of what your home hunting wish list should include.
General Details
Begin your list with some basic details on your checklist. While the list of general information of a home can be nearly endless, here are some critical points to have.
Asking Price
Budget is everything when you start searching for homes. If you find the home of your dreams, but it will cost you twice what you can afford, viewing it might not provide much value beyond aspiration and inspiration.
Rather than putting yourself in a position of having to turn away from a dream home outside of your budget, make sure you decide on a firm asking price. Once you've established what your family can afford, have your Real Estate Agent help you stay within budget.
Square Footage
The square footage of a home is another critical factor to consider. Depending on the size of your family and the demands of each member, you should be able to get an idea of how much space your family will need.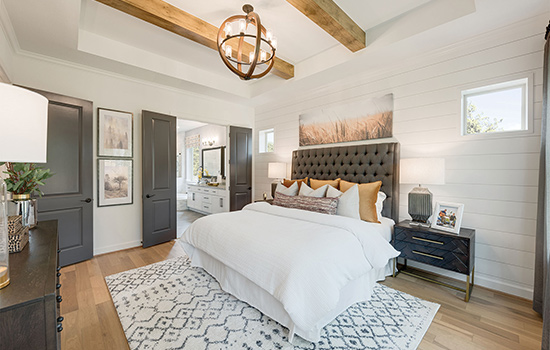 Bedrooms and Bathrooms
Similar to square footage, you should also know the number of bedrooms and bathrooms your dream home will need. Again, this is a point that you'll need to decide on needs versus wants. It's okay to have some flexibility, but you should have a firm minimum requirement of both as a want.
Year Built
The age of your new home will often be an indicator of the amount of work you will need to put into it in the future. Generally speaking, unless the home has recently undergone significant renovations, the older the home, the more costs you can anticipate.
Alternatively, if you are interested in purchasing a home that won't need much work anytime soon, you might want to decide that the year the home was built is another essential point to hit on your checklist.
Homesite
You shouldn't limit yourself to the square footage of the home. Also, consider the overall homesite size. For example, if you have a growing family with children and plan to have pets, you might want to look for a home with more backyard space for everyone to play.
Location
The location of your dream home is another point that should be detailed on your home hunting wishlist. Here are a few different aspects of the location you should consider for your family.
Peace of Mind
The number one concern all home hunting tips will advise you of in terms of location is safety. Check out the different safety ratings for areas you are interested in and create a list of neighborhoods you would love to live in, like to live in, and will not consider living in.
Convenience
The convenience of your location is another factor to consider. If you like to be close to local shopping areas and restaurants, you might be interested in living closer to downtown neighborhoods. Otherwise, if you're interested in space, suburban areas might be more ideal for you.
Economy/Market
Keeping an eye on the current real estate market is another vital tool for home hunting. You'll want to follow location trends, including what areas are becoming popular. Use this information to help add these details to your home hunting wishlist.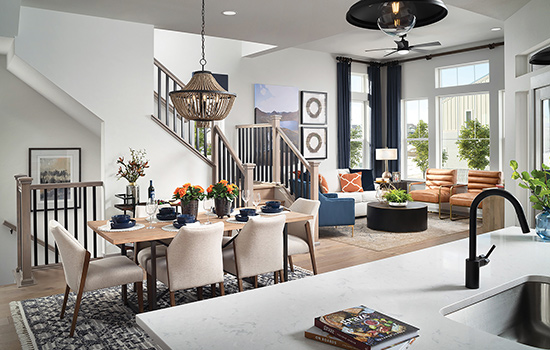 Interior Details
You can't forget about other important details, such as the interior details of your home. If you're not sure where to get started, here are a few ideas.
Bedrooms/Bathrooms/Basement
The details of the bedrooms, bathrooms and basement should all be factors of your new home checklist. For example, choosing flooring to fit your needs can easily be overlooked as you start your home hunt.
Windows and Natural Lighting
Depending on your style and even your family's needs, think about how much windows and natural lighting are required.
Layout
There are many factors of the layout of your dream home you need to think about for your family. Here are just a few thoughts.
Floor Plans
Different families have different requirements for a home. For example, a multi-generational floor plan might be the best fit for your family.
Style and Design
Consider overall style and design as part of your home hunting checklist. It's simple enough to integrate your style into the interior of a home, but the general design should be able to easily accommodate your personal touch without having to knock down a wall or add architectural elements.
Practicality and Function
The most beautiful home you find may not be the most practical or functional for your family. While you may be able to make some serious upgrades in your home, decide whether you want to do them yourself or find a home that already includes these features.
Exterior Details
The details of your home shouldn't stop with the interior. You'll also want to make sure that the exterior of your new home checks all the boxes. Here are a few ideas to consider.
Driveway and Parking
If you have a large family, you'll likely need more driveway and parking space. Remember to project for your family's potential future needs to avoid driveway traffic jams a few years down the road.
Exterior Lighting
Exterior lighting adds ambiance to your home and can improve your home's security. Consider what your needs are for lighting, and make sure that makes your list.
Roofing and Siding
There are plenty of different roofing and siding options. Depending on your style and even the region in which you are looking for a new home, you should do some careful research considering your wants versus needs ion this topic.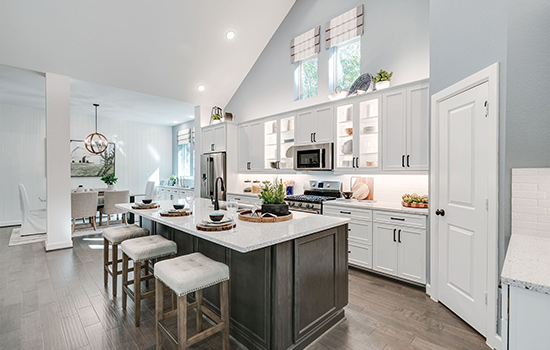 Style and Design
Much like the interior of your home, the exterior should also generally match the style and design that you prefer. Whether it's modern farmhouse, Craftsmen, Cape Cod, or ranch-style, knowing the type of curb appeal you want to come home to is an important part of your wish list.
Patio/Porch
You want to bring the great outdoors inside by making your outdoor space a warm and inviting. Think of your family's needs for patios or porches, and remember to add that important lanai to your list.
Homesite, Features and Landscape
As previously mentioned, your homesite size is a general topic to be touched on for your home hunting wish list. But, beyond that, you should consider the different features and landscaping that you need for your home. This is an especially important detail for families that love to garden or play catch.
Construction Details
Lastly, the construction details of your home are a critical factor in your new home. Think about different aspects such as the architectural style, materials, foundation and insulation. It's easy to get swept away by a home's interior and exterior style, but the fundamental craftsmanship that went into building the home can be the most important element when it comes to your family's ability to depend on the home for years to come.
Wrap Up
Now, you no longer have to ask how to create a home hunting checklist. Instead, you can begin confidently touring homes that check all the boxes, bringing you one step closer to finding the home of your dreams. If you're feeling stuck, reach out to the experts at David Weekley Homes to begin your dream home journey today!
---
Recommended
---
Stay In Touch
---
Get the Latest from David Weekley Homes
Sign up to receive our email updates, and be the first to know what's happening in your area!
×
Get the Latest from David Weekley Homes
Sign up for our Newsletter and you'll discover..
Current Sales and Promotions
DIY Projects
Home Design Trends
Maintenance Advice
Seasonal Tips
Homebuyer Incentives
---