Updated: March 20, 2023
Mortgage Pre-qualification vs. Pre-approval: Which Is Best?
New Homebuyers often struggle to understand the difference between mortgage pre-qualification and mortgage pre-approval. It doesn't help that different lenders use various terms to refer to these two similar processes. With this guide and a bit of careful reading, you can make sure that you're applying to the right type of service for your homebuying needs.
What Is a Mortgage or Home Loan Pre-qualification?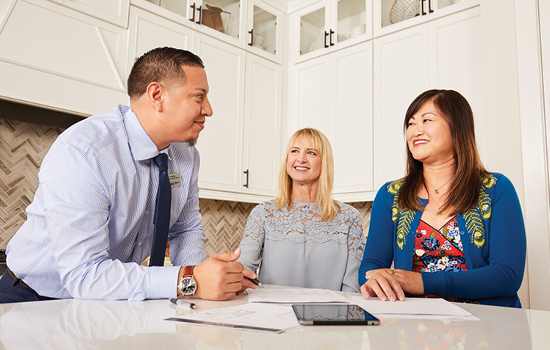 Getting pre-qualified for a mortgage is entirely optional. They can be a good rule of thumb for what lenders may offer when you actually apply for a mortgage, but it's important to know that that is the extent of what a mortgage pre-qualification is.
Essentially, a pre-qualification estimates how much money you can borrow to buy a home. It can be a great tool, especially for first-time Homebuyers and those who've experienced major financial changes since they last purchased a home.
That said, getting pre-qualified for a home loan is more of a tool to gauge your homebuying readiness than a financial product you can use to purchase a home. Bringing a mortgage pre-qualification to a Real Estate Agent or home seller won't make you look like a qualified Homebuyer. For that, you need a mortgage pre-approval.
Getting pre-qualified may be a beneficial financing step you can take at the earliest stages of your upcoming homebuying journey to help you understand if you're ready to buy a home now, or if you should spend more time saving up for a down payment and improving your credit score. To obtain a pre-qualification, you will provide some information about your finances and undergo a credit check, typically a "soft" credit check which won't impact your credit score.
Some lenders will advertise interest rates and dollar amounts along with these pre-qualification products, but those numbers are also estimates and often won't reflect the reality of what your mortgage will look like.
What Is Mortgage Pre-approval?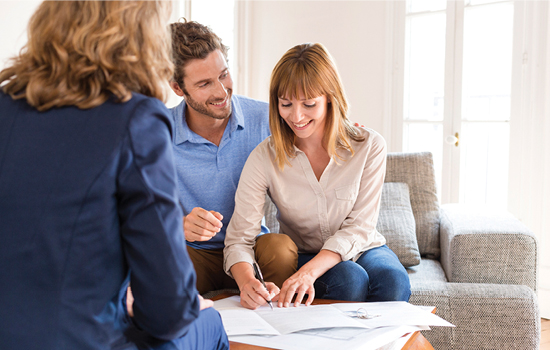 Getting pre-approved for a mortgage loan means you have complete lender verification to purchase a home. In short, having a pre-approval from a lender is the closest you can get to confirming your mortgage capabilities without having an actual contract with the seller.
While a mortgage pre-qualification lends no weight to your offer on a home, a mortgage pre-approval shows the seller that you are financially and responsibly ready to buy a home.
The pre-approval process begins with completing a mortgage application and verifying any financial information your lender requests. Your lender will also perform a current credit check.
Once approved, you will receive a pre-approval letter from your lender. This letter is not a commitment but an offer stating they will lend you the specified amount. A pre-approval letter is typically valid for 90 days.
So, what is a pre-approved mortgage best for? You should seek out pre-approval when you are ready to put an offer on a home. Having a mortgage pre-approval can send the message to sellers that you are serious about becoming a Homeowner and have the necessary funds.
Is Pre-qualified or Pre-approved the Best Option?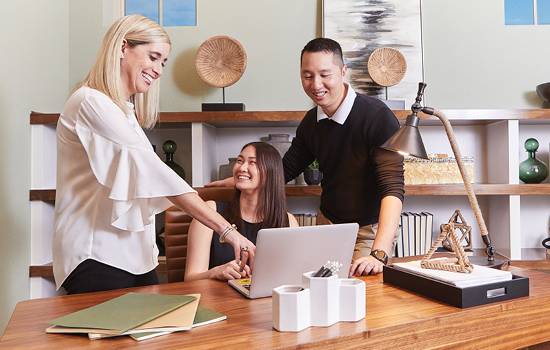 Determining whether you should look for a pre-qualification or pre-approval for your mortgage depends on what stage you are in in the homebuying process. As a general rule of thumb, you should look for pre-qualified mortgage loans when you are searching for a home and pre-approved mortgage loans when you are ready to begin putting in offers.
To look into more details about pre-qualified vs. pre-approved mortgage loans, take a look at the pros and cons of each.
Pre-qualified Mortgage Loans Pros and Cons
If you're at the beginning of your first Homebuying journey, this optional step can help provide some helpful context for what to expect when you're ready to get serious about buying a home.
Pros
Quick and easy process (can be done in five minutes online or over the phone)
No documents need to be provided
Provides a general idea of what to expect
Helps you decide if you're ready to buy a home now
Cons
Doesn't mean you're ready to make an offer on a home
Often mistaken for mortgage pre-approval
Can be difficult if you are self-employed, have a second job, or collect overtime income or bonuses
Doesn't account for creditworthiness
Sometimes couched with misleading information
Pre-approved Mortgage Loans Pros and Cons
If you are further along in the homebuying process and have a good idea of what you are looking for, a mortgage pre-approval will come in handy. Although the process to obtain a pre-approval letter can be time consuming, it will ultimately help you make your offer on a home more likely to be accepted.
Pros
Financial institution has agreed to lend you the money for a home
Allows you to make an offer on a home with confidence
Accounts for creditworthiness
Provides a price range for your house-hunting checklist
Makes becoming fully approved for a home loan a much quicker process
Cons
Takes longer than pre-qualification process
Requires extensive documentation
What Information Are You Required to Provide for Each?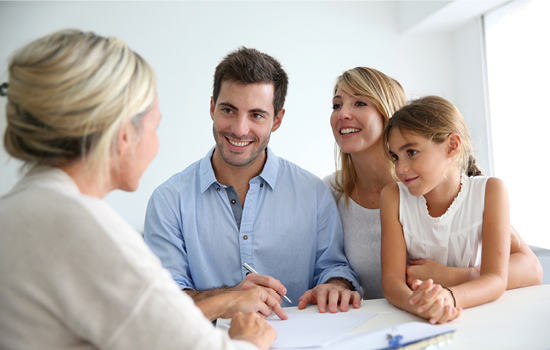 Now that you have a better idea of the differences between a mortgage pre-qualification vs. pre-approval, let's dive into what information is required for each.
Required Information for Pre-qualification
A pre-qualification will be a more straightforward process that requires less information from the Homebuyer. You can anticipate submitting the following information to get pre-qualified for a loan:
Basic income information
Basic bank account information
Permission to run a "soft" credit check
Amount of your planned down payment
Desired mortgage amount
Required Information for Pre-approval
One of the stark differences between mortgage pre-qualification and pre-approval is the amount of required information. A pre-approval will require more detailed documentation of your current financial status, including:
Pay stubs showing your recent income
Recent bank statements
Records of other assets
Permission to run a "hard" credit check
Down payment amount
Desired mortgage amount
Tax forms
Documents for applicable legal circumstances
Starting Your New Home Journey
For anyone thinking of becoming a Homeowner, both pre-qualification and pre-approved mortgage loans can be beneficial tools for the homebuying process.
If you're early in your search process, you may seek an optional mortgage pre-qualification to get a better idea of your budget. Otherwise, if you're ready to start putting in offers, a pre-approved home loan is going to have the most homebuying power.
In either case, our friendly Internet Advisors can help you find your dream home and recommend reputable financing teams in any of the 19 metropolitan areas we build in, all with no commitment or obligation from you!
---