A Guide to Living in Charlotte, NC
This guide to living in Charlotte is a great place to start if you're relocating to this beautiful North Carolina city.
Charlotte Overview
What is it like to live in Charlotte? Charlotte, North Carolina, is rapidly becoming one of the state's most prominent urban centers. The city is a beautiful destination to live and work due to its pleasant climate, exciting attractions and local cuisine scene.
Culture in Charlotte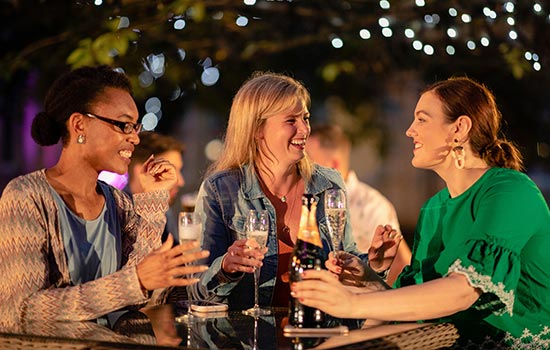 Charlotte is the 16th most populous city in the United States and has been home to major events in U.S. history, including the signing of the Mecklenburg Resolves, an early precursor to the Declaration of Independence.
Charlotte maintains a genuine "southern charm" even as the population has grown more diverse and metropolitan in the 21st century. Among Charlotte's many recent accolades, it has been listed as a top-10 most diverse large city and a top-10 city for technology career growth, making it a great place to live today and providing great prospects for future growth.
Those interested in history and the arts will appreciate Charlotte's world-class variety of museums, performing arts centers, festivals, and cultural events. It is home to the Bechtler Museum of Modern Art, NASCAR Hall of Fame, Charlotte Ballet, Charlotte Symphony Orchestra, The Carolina Renaissance Festival, and the ImaginOn Children's Theater and Library.
Sports fan will find great home teams to cheer for, including the Carolina Panthers NFL football team, Michael Jordan's NBA team, the Charlotte Hornets, Charlotte FC of Major League Soccer, and a variety of semi-professional hockey, baseball and soccer teams
Newer Charlotte residents know that the city is a wonderful place to live once you become familiar with it. While it's overlooked by many top foodie recommendations, Charlotteans are vocal about the traditional Carolina gourmet offerings, international cuisine and fusion delicacies that are deserving of more respect than they presently receive.
With the combination of a municipal pride, welcoming small-town charm and all the excitement of big-city amenities, it's no wonder residents think of their home town as one of the best-kept secrets of the American southeast.
Outdoor Activities in Charlotte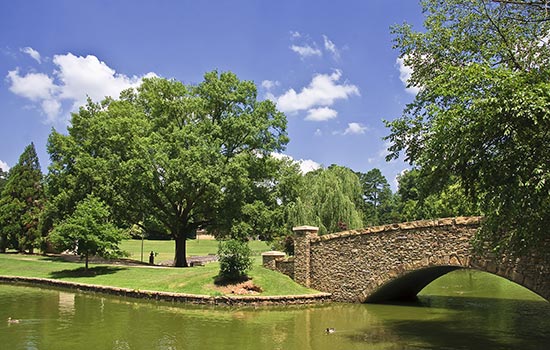 Charlotte is a great place for outdoor activities, and features over 56 miles of developed trails and 12,000 acres of public land across 230 parks in the city and the surrounding Mecklenburg County. Charlotte experiences all four seasons, with greater seasonal temperature changes than in many other states. The summers are hot and humid, while the winters are mild and dry.
Camp North End is a 76-acre historical site and one of the biggest adaptive reuse projects in the United States where visitors enjoy live music, art, cultural activities, shopping and more. Located in the heart of Charlotte, this once-industrial site is now a popular tourist destination.
North and South Carolina's beaches are both easily accessible by car from the city. These coastal jewels make wonderful weekend escapes during the warmest months of the year. Enjoy hiking in the Great Smoky Mountains, shopping in the quaint towns that dot the landscape, or camping at Ebenezer Park, Cobble Hill, and Broad River campgrounds.
Industry and Economy in Charlotte
Charlotte consistently ranks among the best large cities in the U.S. for its low unemployment rate. It's often listed among the top cities for college-graduate job seekers, employee engagement, I.T. job growth, newlyweds, and most job openings per capita.
Outside of New York, Charlotte is the largest banking hub in the country, hosting the national headquarters for Bank of America and Truist Financial Corporation, as well as major offices for Wells Fargo, Ally Financial, U.S. Bank and USAA. It is a great location for financial professionals, who, according to the Bureau of Labor Statistics, earn significantly more than the industry average for careers as financial managers and credit analysts.
However, Charlotte's job market isn't limited to the finance industry. Honeywell, Nucor, Lowe's, Duke Energy and Dole Food Company have all made Charlotte the home of their corporate headquarters. Microsoft and Coca-Cola also have major locations in the city, whose largest employer is Atrium Health.
Communities
Cotswold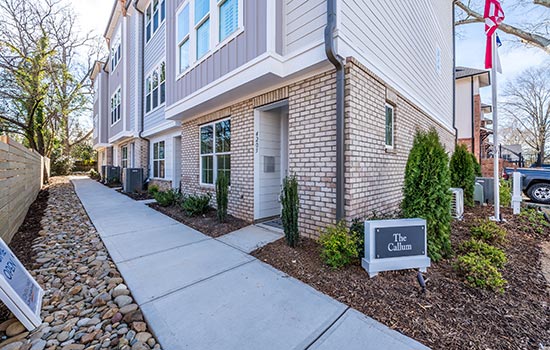 Central Living by David Weekley Homes is building innovative and open-concept three-story townhomes close to everything in Charlotte. Enjoy the best in Design, Choice and Service from one of Charlotte's top home builders with these stylish and spacious townhomes near Uptown, SouthPark and Cotswold Village.
Find your new home in Cotswold
Encore at Harmony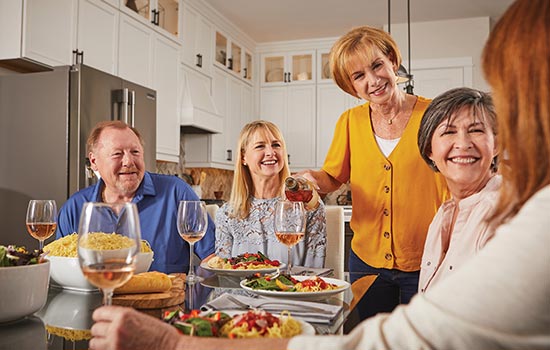 Encore by David Weekley Homes will soon begin building in this 55+ lifestyle community Harrisburg, NC. Residents will enjoy award-winning floor plans from a top Charlotte home builder, a lovely amenity center and easy access to Downtown Harrisburg and I-485. This southeast Charlotte-area community is a great place to start living the lifestyle you've been dreaming of.
Start your dream home search in Encore at Harmony
Encore at Streamside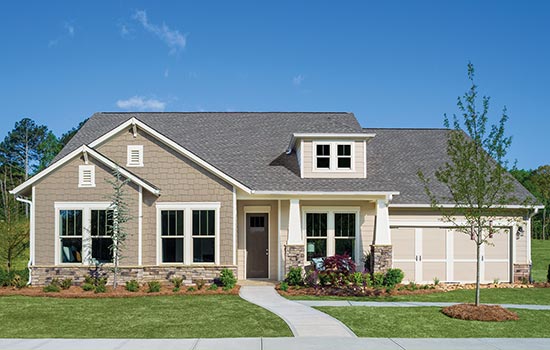 Explore the top-quality craftsmanship and boundless outdoor activities coming to the Waxhaw, NC, community of Encore at Streamside. This 55+ lifestyle community will feature our award-winning home designs, which balance livability and luxury in equal measure. Whether it's entertaining guests in your new home, enjoying scheduled activities at the Clubhouse, or spending a day on the town, this southeast Charlotte-area community offers a great place to call home.
Start a new adventure in Encore at Streamside
North Creek Village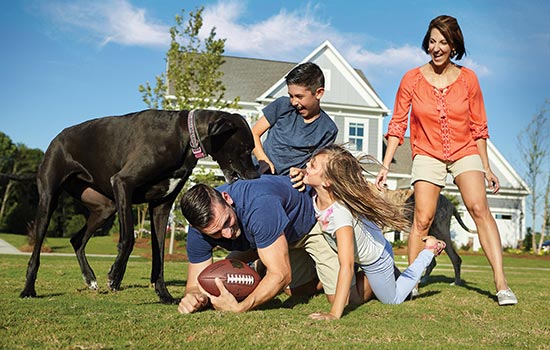 Discover the top-quality craftsmanship, open-concept living spaces and innovative energy efficiency of David Weekley Homes in this upcoming southeast Charlotte-area community. These beautiful single-family homes and townhomes in Huntersville, NC, will be conveniently located near major commute routes with easy access to University Research Park and Downtown Charlotte.
Build your family's future in North Creek Village
The Retreat at West Catawba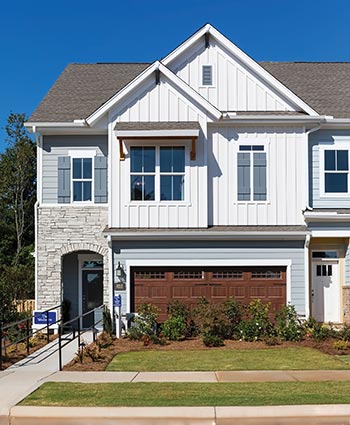 David Weekley Homes is now building beautiful and spacious two-story townhomes in the northwest Charlotte-area town of Cornelius, NC. These award-winning open floor designs offer effortless style and open-concept gathering spaces ideal for hosting holiday guests. Experience the best in Design, Choice and Service from one of Charlotte's best home builders in a great location convenient to I-77, Birkdale Village and a variety of outdoor activities.
Find your dream home in The Retreat at West Catawba
Find Your New Home in Charlotte
Start enjoying the culture, great outdoors and business opportunities of Charlotte, NC! From searching for the ideal home and signing the contract, to long after move-in, the David Weekley Homes Team will keep you informed and feeling confident with every step.
Start your homebuying journey in Charlotte, NC, today with our help.
Get in touch with us to view our unique collection of new homes in Charlotte, NC, and find one close to everything there is to love in North Carolina.
---