A Guide to Living in Colorado Springs, CO
Explore the scenic landscapes, small-town charms, big-city attractions and beautiful homes you'll enjoy while living in Colorado Springs, CO. Home to military installations and Team USA's Olympic Training Center, Colorado Springs is a regional hub with a lot to offer residents and visitors.
Here are some things you can look forward to if you're moving to Colorado Springs.
Colorado Springs Overview
The city rests at the bottom of Pikes Peak and covers about 195 square miles, offering a grand variety of indoor and outdoor recreation opportunities.
Culture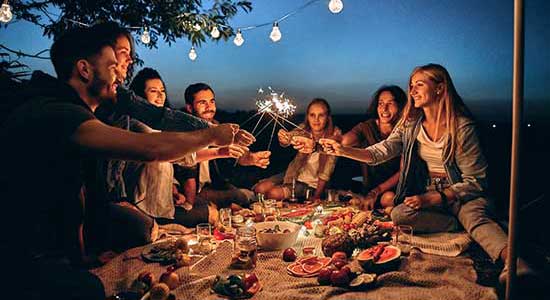 Colorado Springs boasts a vibrant culture with world-class restaurants, a thriving downtown scene, and fun events and activities the whole family can enjoy.
Enjoy a casual meal on the patio or fine dining ambiance in one of the city's many specialty and gourmet restaurants. Experience a 5-star meal, live music and stunning views from the Penrose Room at The Broadmoor or embark on a culinary journey around the world with the adventurous and ever-changing menu at Ambli Global Cuisine.
Long after the sun goes down, the bars and clubs of Colorado Springs offer a variety of exciting options. Get your groove on at the Mansion Nightclub or visit the Rabbit Hole for craft cocktails and late-night small plates in a classy, intimate setting.
Downtown Colorado Springs boasts delightful museums, art galleries, breweries, parks, and a thriving Creative District with permanent public art displays and special events. Take in a play at Pikes Peak Center or catch the best local and national rock bands performing live at The Black Sheep.
Colorado Springs residents maintain a strong sense of community with a variety of local farmer's markets, concerts and festivals. Get a great view of the surrounding scenery at the annual Colorado Springs Labor Day Lift Off hot air balloon festival and celebrate the holidays with your neighbors at the Colorado Springs Festival of Lights Parade.
Outdoor Activities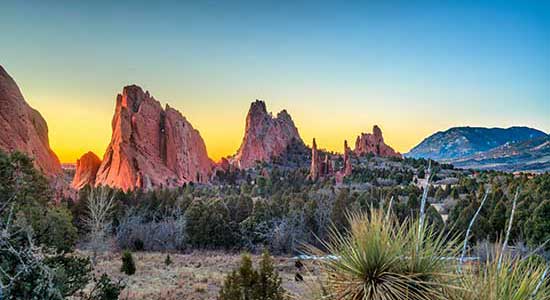 Nestled in the heart of the Rocky Mountains, Colorado Springs' mild climate and low humidity helped develop a culture of outdoor recreation and adventure sports. The city and surrounding area are a haven of snowboarding, skiing, figure skating, rock climbing and hiking opportunities.
With more than 350 miles of scenic trails, you can cycle, run and stroll through attractions like the Garden of the Gods, the Manitou Incline Trail and the famous Pikes Peak. Keep your golf game sharp at two beautiful golf courses, Patty Jewett and Valley Hi, or hang out with elephants, giraffes and monkeys at 6,800 feet above sea level while visiting the Cheyenne Mountain Zoo.
Industry and Economy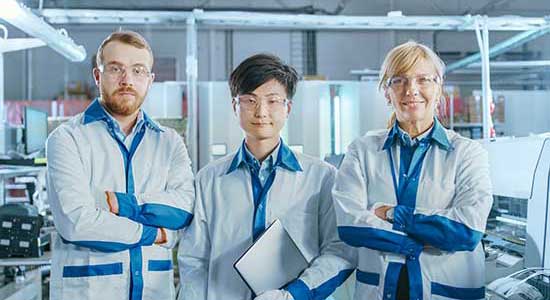 Colorado Springs has seen a population boom thanks to a diverse and growing local economy. The beautiful scenery and access to adventure sports has built a thriving tourism industry.
In addition to the 45,000 active-duty troops stationed in Colorado Springs, the city hosts a significant number of employees in the education, healthcare, defense, aerospace and other high-tech industries. As the economy has grown around the tourism and military posts, so has demand for skilled workers in the infrastructure, finance, construction, manufacturing and various service industries.
Education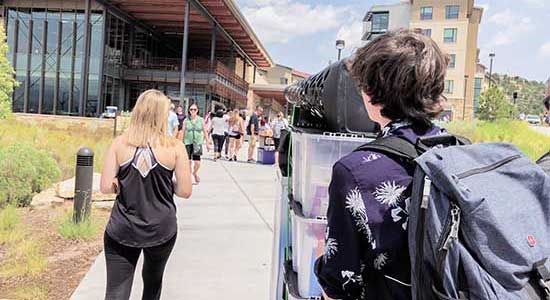 Living in Colorado Springs means being surrounded by highly sought-after education opportunities, including District 11 and Academy District 20 schools, which accounts for the city's strong demand for education professionals. The area is home to the United States Air Force Academy, University of Colorado Colorado Springs, Pikes Peak State College and Colorado Technical University.
Climate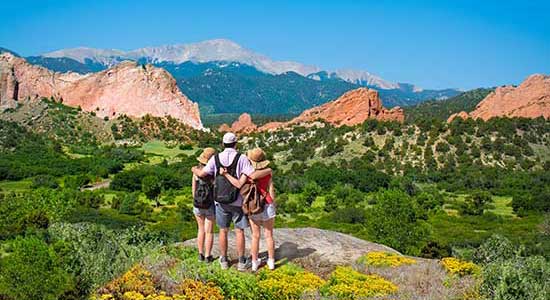 Sitting just east of the Rocky Mountains, Colorado Springs experiences a semi-arid climate with cool temperatures, low humidity, dry winters, sunny days and endless blue skies. The area averages 38 inches of snow per winter, and the direct sunlight keeps the moderate snowfall from lingering on the ground.
Communities
David Weekley Homes is currently building or will soon begin building new construction homes in Gold Hill Mesa, Trailside at Cottonwood Creek and Wolf Ranch. In addition to enjoying the best in Design, Choice and Service, here are some highlights you can expect when you move into your new home in one of these beautiful Colorado Springs communities.
Gold Hill Mesa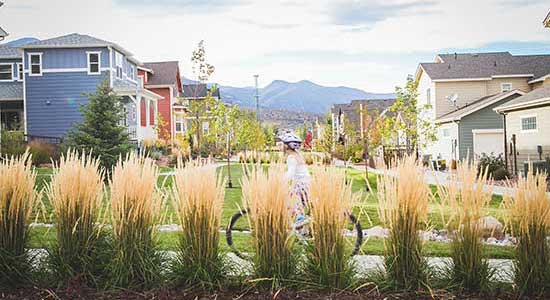 This friendly community on the west side of Colorado Springs showcases sidewalk-lined streets and breathtaking mountain views. Residents enjoy The Exchange community center, fitness center, dog parks, nature parks and playgrounds. Students receive an enriching education from highly sought-after District 11 schools with a variety of academic and extracurricular programs.
Trailside at Cottonwood Creek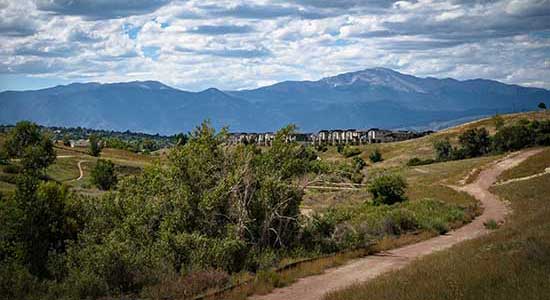 David Weekley Homeowners moving to this Colorado Springs, CO, gated community enjoy top-quality construction and innovative energy efficiency, as well as:
Low-maintenance landscaping
Scenic views of Pikes Peak and surrounding landscapes
Highly regarded Academy District 20 schools
Nearby shopping and medical facilities
A walking trail that connects to Cottonwood Creek trail and miles of public trails
Find your new home in Trailside at Cottonwood Creek
Wolf Ranch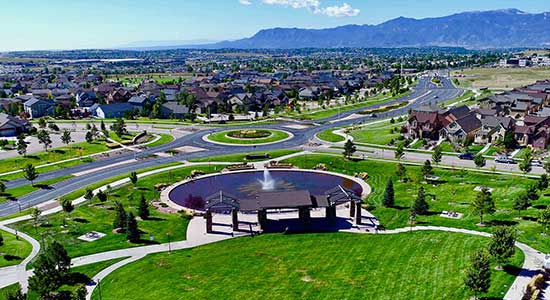 As the winner of The Gazette's "Best of the Springs" community three years in a row, Wolf Ranch promotes a healthy lifestyle with many playgrounds and a beautiful scenery of the nearby Wolf Lake.
You'll never tire of the dramatic Rocky Mountain views, more than 300 acres of open space and parks, 10 miles of trails, additional recreation centers and a 14-acre lake at the town center in Wolf Ranch.
Build your family's future in Wolf Ranch
Find Your New Home in Colorado Springs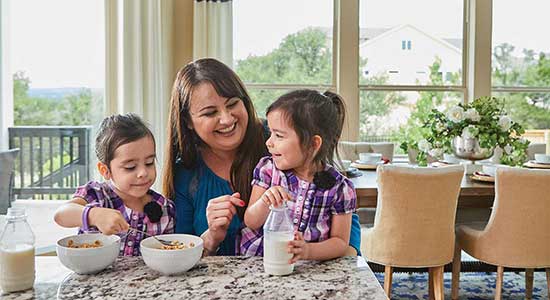 Start enjoying the scenic views and outdoor activities in Colorado Springs. Buying a new home is an exciting, but sometimes stressful, journey. From searching for the ideal home to signing the contract and long after move-in, our David Weekley Homes Team will keep you informed and feeling confident with every step.
Start your homebuying journey in Colorado Springs, CO, today with our help.
Get in touch with us to view our unique collection of new homes in Colorado Springs and find your dream home close to everything there is to love in Colorado Springs.
---