Back to the Future: Today's Homebuyers vs the 1970s
For more than 45 years, we've been Building Dreams, Enhancing Lives at David Weekley Homes! We know that choosing a home builder is a big decision, and we don't take it for granted that more than 100,000 Homebuyers – and counting – have entrusted us to create their dream home since our founding in 1976.
With that in mind, we thought it would be fun to look at some of the characteristics of buying a home today versus the 1970s. Take a closer look at the thought processes of Homebuyers and the sought-after home features back then versus now.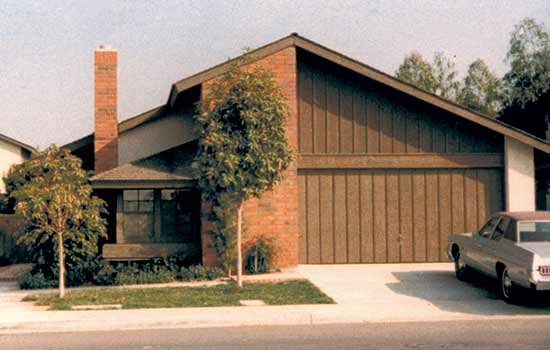 Buyers of Yesteryear
When it came time to look at different housing options, disco-era buyers didn't have the same motivating factors as Homebuyers today. While they wanted a place to raise a family and to fulfill the American dream of owning a home, the actual home design – including energy efficiency – was less of a priority. Although the first energy crisis occurred in the 1970s, features like energy-efficient windows were just becoming the standard in homes. Today, we have seen tremendous strides in energy efficiency in our homes and a much higher focus on minimizing the carbon footprint with everything from energy-efficient appliances and building techniques.
Disco Fever Style
In regard to interior style and home designs, the 1970s were known for some unique home features specific to this generation, which possibly included a disco ball in many family rooms! Other widely popular design elements you would often see included sunken living rooms, highly textured walls and floor-to-ceiling stone fireplaces. Wallpaper in bold designs and colors (think large flowers in avocado green hues) was also common, along with shag carpet. Another home design unique to the 1970s was the compartmentalized floor plans, which often featured formal living and dining rooms.
Modern-day Homeowners
Not surprisingly, a lot of things have changed in the last 40+ years, including motivating factors for today's buyers looking to purchase their first home. Here are some of the most significant reasons Homebuyers in the 2020s decide to venture into the world of homeownership:
Stability and settling down
Desire to make somewhere their own
Appreciation and rising home values
Sense of community
Other motivating factors include things like the cost of renting, marriage or having a child, and the need for additional space. Other ways the home search has really evolved is with a focus on researching school districts in an area, the proximity of the home's location to major roadways or shopping and dining, as well as access to amenities in their communities.
Timeless Design
In contrast to the 1970s home designs that leaned heavily on current trends, there is now a focus on bright, open floor plans with classic design elements. Rather than having formal spaces designed specifically for one function, homes today often combine living areas to encourage multifunctionality – allowing work, life and play to converge in one space. Outdoor Living Areas are another huge focus for Homebuyers who are looking to extend their living and entertaining areas to the outdoors.
Feature walls are a popular addition in today's home designs, adding an eye-catching focal point in these open design. Whether it's a shiplap wall, brick or stone, they create interest and add texture.
The Times are Changing
It's no secret that the housing market of today is vastly different from that of the 1970s. According to a Zillow study, homeownership was overall more easily accessible in the 1970s compared to today. Homebuyers of the '70s, on average, were buying homes costing 1.7 times their annual income, whereas today's homes tend to cost first-time buyers more than 2.5 times their salary. Additionally, Homebuyers today can spend close to six years in a rental before purchasing, as opposed to the average of 2.6 years their 1970s counterparts spent renting.
While priorities may change and shift over time, David Weekley Homes is here to help our Homebuyers navigate through the home buying search and journey!
---
Recommended
---
Stay In Touch
---
Get the Latest from David Weekley Homes
Sign up to receive our email updates, and be the first to know what's happening in your area!
×
Get the Latest from David Weekley Homes
Sign up for our Newsletter and you'll discover..
Current Sales and Promotions
DIY Projects
Home Design Trends
Maintenance Advice
Seasonal Tips
Homebuyer Incentives
---