Behind the Builder Series: Internet Advisors
A lot goes into building a home. In addition to the materials and tools used, the people behind-the-scenes work together to craft a truly spectacular experience. In our Behind the Builder series, we'll take a look at some of the roles that define "The Weekley Way" of building homes. We're kicking it off with our Internet Advisors who often represent a Homebuyer's first introduction to our home buying experience.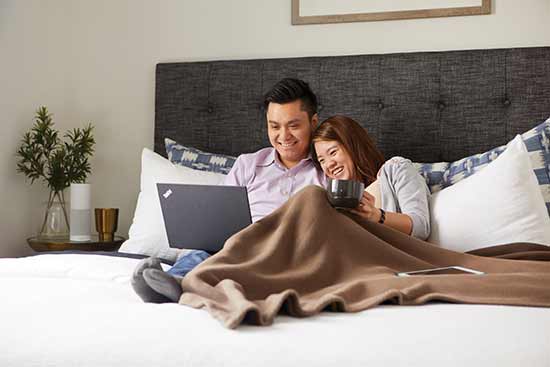 According to the National Association of REALTORS®, 52% of Homebuyers found their new home through an online search in 2019. If you've ever visited one of our 19 markets across the United States at DavidWeekleyHomes.com, chances are, you've already "met" one of our Internet Advisors. They're the smiling face that pops up in a chat box asking to assist with your home search. In addition to offering a real-time response to all your home buying questions, our Internet Advisors provide our online guests a more personalized experience right from the beginning.
Start Your Search Online
Armed with a wide array of knowledge about all the communities in their area, our Internet Advisors guide a prospective Customer based on a multitude of factors, including price point, location and beyond. Do you want to know if you could add a second-floor Bonus Room to a one-story plan? Are you are looking for a highly-rated school for your child to attend? Will resort-style amenities add to the allure of your new community? Our Internet Advisors can provide you with all that and so much more. Rather than flying blind and searching through all the communities in the city where you are looking, teaming up with an Internet Advisor will narrow your search efficiently and effectively.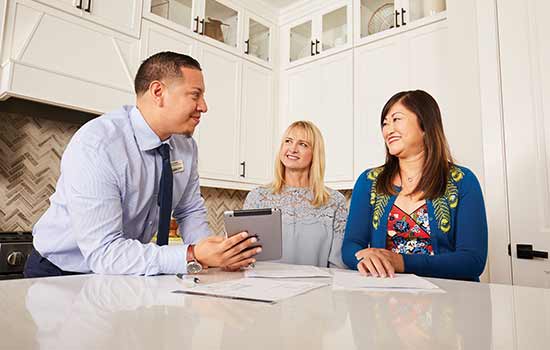 Tailored Customer Service
If you have additional questions after your initial chat, you can request additional information via phone call, email or text. Our Internet Advisors can also set appointments for you to visit a community, tour model homes and view Quick Move-in Homes. From there, you'll work one-on-one with a Sales Consultant to further narrow your search until you've found the home of your dreams.
"We are truly committed to providing outstanding Customer Service and that starts with this concierge-type service for our potential buyers," explained Jody Lee, an Internet Advisor with David Weekley Homes in Phoenix. "We want to help in any way we can, so that our Customers have a positive experience from the first connection."
Jody says the best part of her job is the opportunity to apply her love for helping others by assisting potential buyers on their journey. "It's always exciting to help families find the home of their dreams or connect them with a Sales Consultant to find the right home for their needs and lifestyle."
Our Team of Internet Advisors offer personalized Customer Service and their vast product knowledge to assist buyers as they navigate finding a new home.
---
Recommended
---
Stay In Touch
---
Get the Latest from David Weekley Homes
Sign up to receive our email updates, and be the first to know what's happening in your area!
×
Get the Latest from David Weekley Homes
Sign up for our Newsletter and you'll discover..
Current Sales and Promotions
DIY Projects
Home Design Trends
Maintenance Advice
Seasonal Tips
Homebuyer Incentives
---