Updated May 18, 2023
The Visual Roadmap to Building Your New Home
According to the latest data from the US Census Bureau, the average completion time for a single-family home ranges from four to nine months. However, the time it takes to complete construction on a home is influenced by the weather, material availability, local demand and other factors.
Read on for a visual guide to the different stages of new construction home completion. You can find a more in-depth breakdown of all 10 steps to building a home by reading What to Expect During the Home Building Process
Home Construction Stage 1: Foundation Complete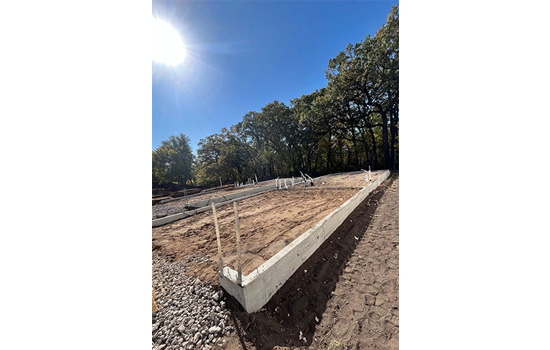 Homesite is prepared for construction
Foundation forms
In-slab plumbing
Concrete is poured
Home Construction Stages 2 – 3: Frame and Shingles Complete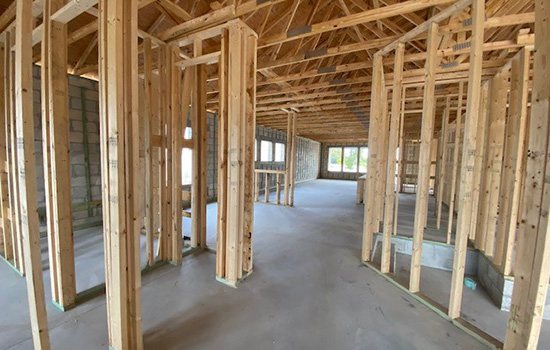 Exterior and interior walls
Roof rafters
Decking, flashing and shingles
Windows
Water-resistant sheathing and house-wrap
Home Construction Stages 4 – 5: Insulation and Drywall Complete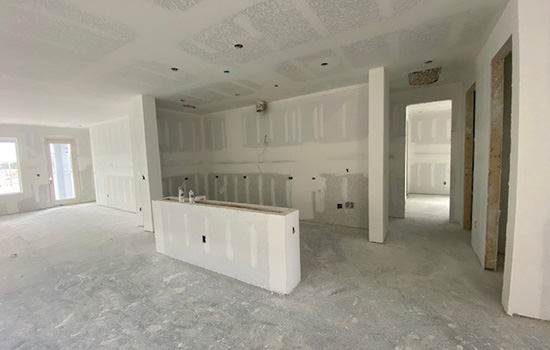 Plumbing
Electrical wiring
Insulation
Air conditioning and heating equipment
Insulation installed in the walls
Drywall hung
Home Construction Stages 6 – 8: Interior Trim and Doors Complete, Kitchen and Vanity Tops Installed, Carpets Installed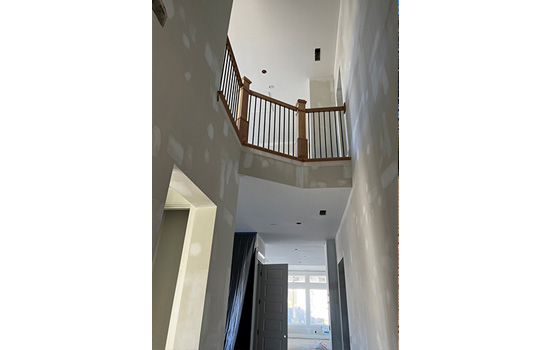 Interior doors
Cabinets and other carpentry
Countertops
Flooring
Wall tile
Plumbing
Light fixtures
Exterior finishes
Carpet and wood flooring
Home Construction Stages 9 – 10: Personal Builder℠ Completes the Home, Project Manager and Warranty Service Representative Accept the Home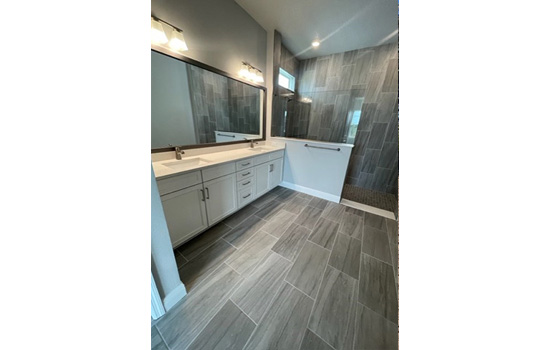 Thorough clean up to get ready for moving day
Personal Builder, municipal and third-party inspections
David Weekley Homes Project Manager and Warranty Service Representative inspection
Anything that does not meet our strict quality standards is noted and corrected
Home Construction Stage 10: Accept Home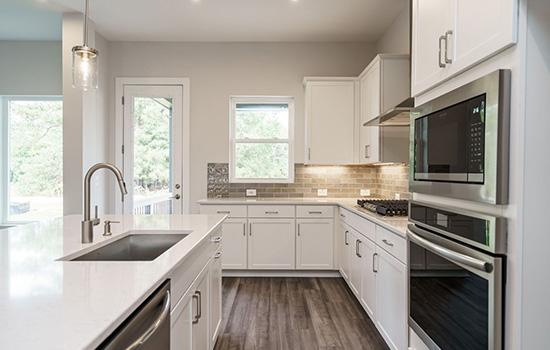 Construction of your home is officially complete
Homebuyer walk-through
Personal Builder explains features and system
Keys presented to the new Homeowner!
This home building timeline provides an overview of what to expect during each stage of the new home construction process. Plus, you can count on your Your Home Team to keep you actively informed and help you stay on top of things throughout each step of your home building journey. We even provide a Personal Buyer Website, where you can research your design selections, view photos of your home's progress, receive maintenance tips and more.
Contact our Internet Advisor to learn more about available Quick Move-in Homes or building a new home from the ground up in one of our beautiful communities across 19 markets!
---