Clever Uses for Space Under Your Stairs
The space or closet under the stairs is notorious for becoming a catch-all place for all sorts of different things around the home. But have you ever considered utilizing this extra space under the stairs for something bigger and better?
Here are a few different ways to make the most of the closet space under the stairs.
Holiday Decor Storage
We know that finding the storage for all the holiday decor can be a big challenge for Homeowners. Maximize this typically underrated storage under the stairs for all of your holiday decor. You can get extra creative in your organization and designate shelving for each holiday season.
Tiny Playroom
The extra space under the stairs is likely too small for adults, but how about the tiny humans in your home? Kiddos love having secret hideaways, which makes the storage under the stairs a perfect place to make their own.
Doghouse
Every furry friend deserves a space to call their own. Maybe you're tired of looking at dog beds all over your living room floor. If so, creating a doghouse out of the storage under the stairs in your home might be the solution for you.
While this space might be too small for any adults in your home, it could be a perfect resting spot for Fido. Best of all, it's much more attractive looking than a big, old bulky crate!
Emergency Storm Closet
If you live in an area prone to emergency storms, clearing out this closet and prepping it just in case is an excellent way to utilize this space effectively.
Stock up on canned goods and other nonperishable food items, such as batteries, emergency blankets, etc. Have flashlights handy, along with essential documents and a list of critical phone numbers protected in a Ziplock bag, if ever needed.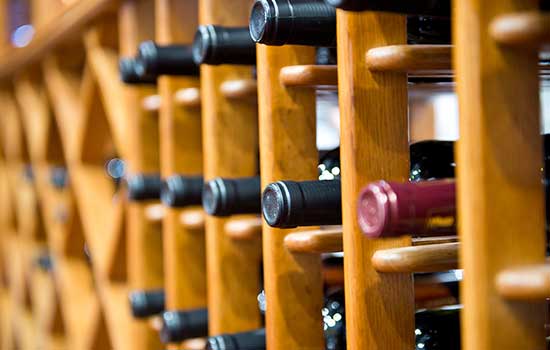 Mini Wine Cellar
Who doesn't love having a few extra wine bottles on hand? But, storing them can be quite a pain. Rather than being limited to your kitchen countertops, why not turn your under-the-stair space into a mini wine cellar?
You can add refrigeration that fits your space perfectly in this storage space. Even if you don't have refrigeration, wines tend to do better in dark, temperature-controlled environments.
Reading Nook
There's nothing cozier than a reading nook. Hollow out your under-the-stair-space and create a swoon-worthy reading nook. You could even add an overhead light to provide you with ample lighting any time of the day and a bean bag chair to keep you comfy.
Pantry Overflow
Another excellent idea for your under-the-stair storage is using it as a pantry overflow. Often, our pantries are bursting at the seams. Thankfully, we can use our extra storage space to our advantage and make it a pantry overflow area.
At David Weekley Homes, we want to make sure that you optimize every square inch of your home, including the extra space under the stairs!
---
Recommended
---
Stay In Touch
---
Get the Latest from David Weekley Homes
Sign up to receive our email updates, and be the first to know what's happening in your area!
×
Get the Latest from David Weekley Homes
Sign up for our Newsletter and you'll discover..
Current Sales and Promotions
DIY Projects
Home Design Trends
Maintenance Advice
Seasonal Tips
Homebuyer Incentives
---