Multigenerational Living Trends
Homebuyers are looking for homes that will accommodate more than just a single family, according to analysis of current housing trends from Pew Research Center. Shifting demographics, longer life spans, economic climate and increasing ethnic diversity are all contributing factors to the rise of multigenerational households throughout the country.
Who Lives in Multi-family Homes?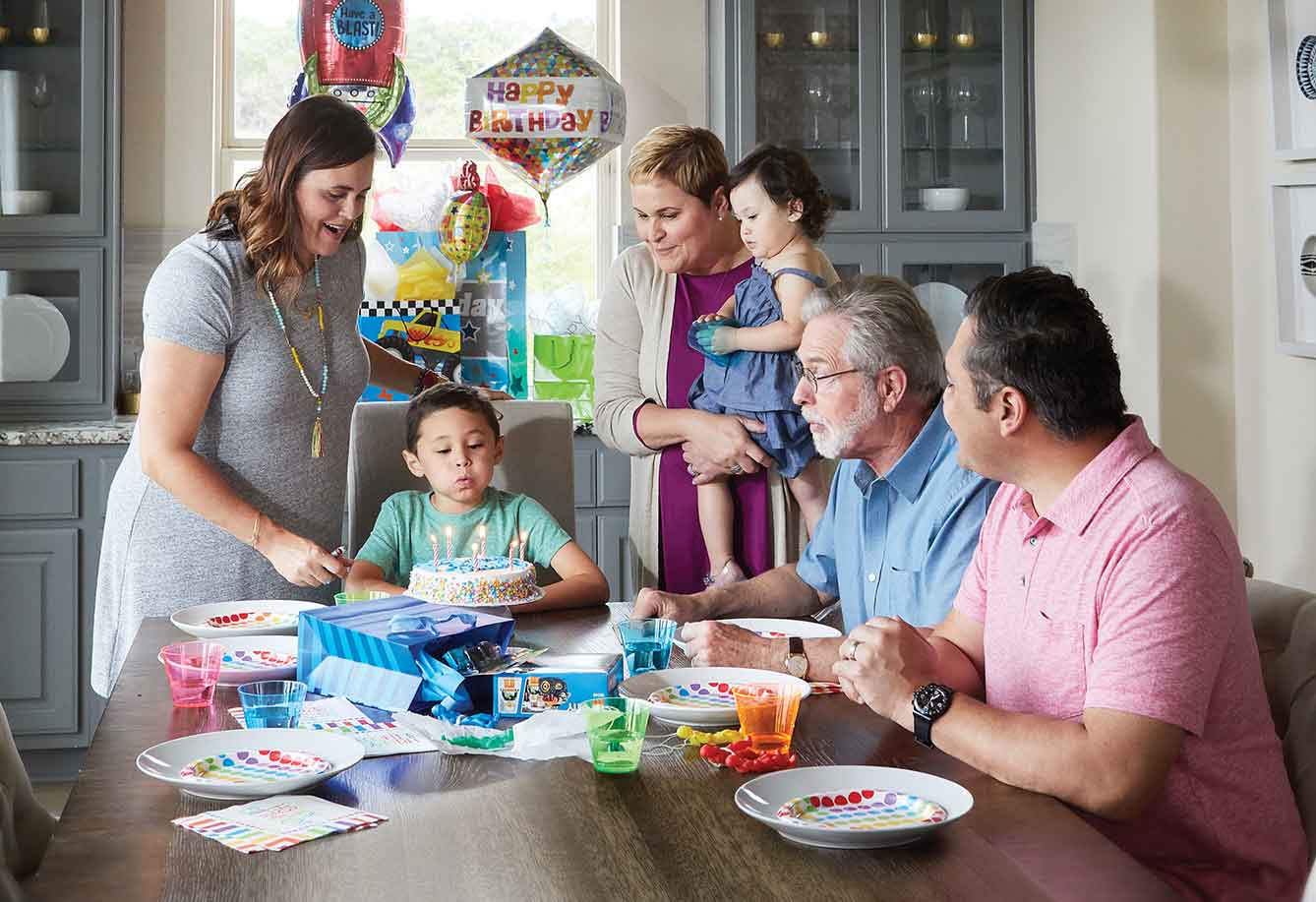 A multigenerational household consists of two or more generations of adults (ages 25 or older) living on the same property.
How these families are configured varies. One of the common assumptions about these multigenerational households is that they are primarily the result of adult children moving back in with their parents.
To be clear: it's not just children returning home after college that accounts for this new housing trend. Research by the nonprofit organization Generations United confirms retired, older generations are moving in with their children for care assistance or to provide childcare for their grandchildren and great-grandchildren.
Regardless of the situation, according to Pew Research Center, 59.7 million people, or 18 percent of the U.S. population, live in multigenerational homes. Multigenerational households cross over to all racial and ethnic groups, with Asian families having the highest percentage of 26-28%, according to Pew Research Center.
What Multigenerational Living Means for Homebuyers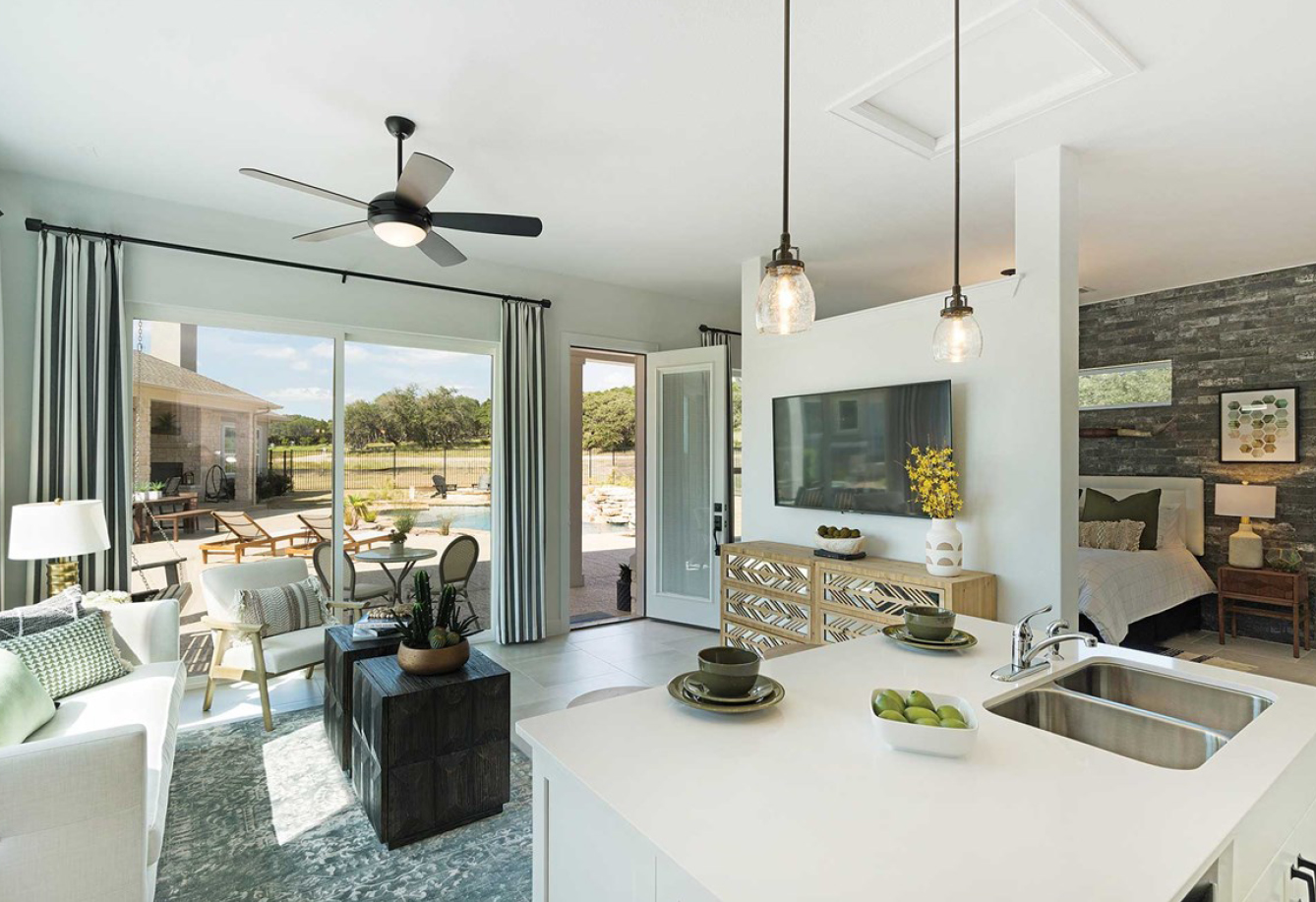 The shift toward multigenerational living means families are changing how they use the different spaces of the home. A front bedroom at the front of the home with no walls adjoining other bedrooms would typically be reserved for guests or kids or converted for non-bedroom use.
Nowadays, homes with these types of arrangements are highly sought-after by families expecting their household to expand beyond new additions. There are a variety of floor plan types that can accommodate a family's multigenerational needs.
With the comfort of sleeping quarters and bathrooms, these arrangements can provide the convenience of shared expenses and a joint location while allowing for each party's privacy.
In addition to supporting caregiving responsibilities (for children and elderly adults) and financial advantages of shared expenses, there are other advantages that might not be as obvious. Children in multigenerational households have the opportunity to form bonds with older family members.
Multigenerational Communities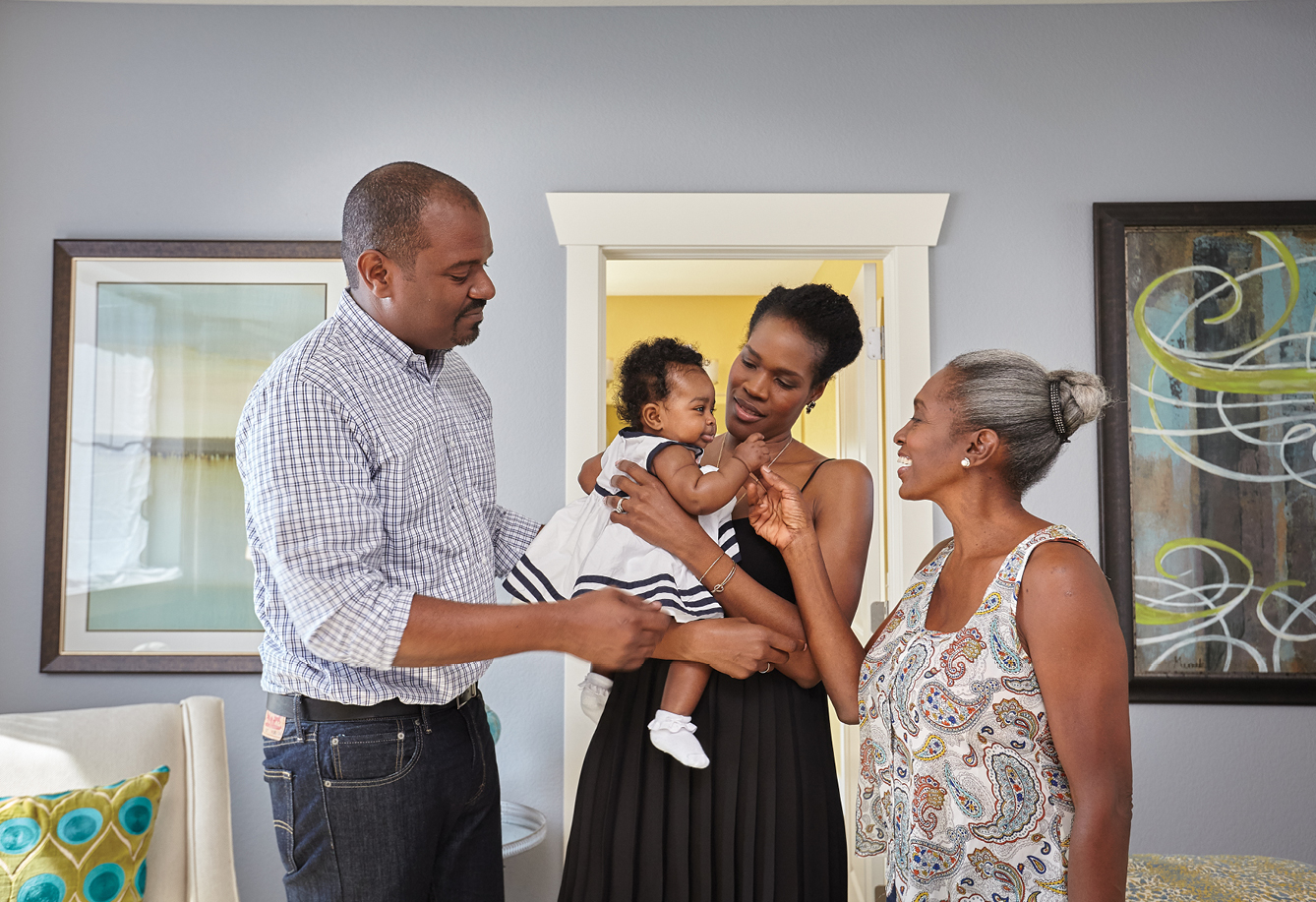 In addition to the increasing popularity of multigenerational home configurations, the concept of multigenerational communities has come into great focus in recent years.
Master-planned communities across the nation have taken note of the trend of families seeking closer proximity. While families have long been in the habit of owning homes within the same neighborhood, new developments have started drafting their community plans around this concept to provide greater appeal.
More and more new master-planned communities are including sections of homes designed for 55+ residents, such as Encore by David Weekley Homes. These sections typically feature homes specially crafted with 55+ residents in mind and often include private amenities for those residents to enjoy in addition to the wider community's amenities.
To learn more about available new homes that support multi-family living in a community near you, fill out our Contact Us form and our friendly Internet Advisor will be able to answer your questions promptly.
---
Recommended
---
Stay In Touch
---
Get the Latest from David Weekley Homes
Sign up to receive our email updates, and be the first to know what's happening in your area!
×
Get the Latest from David Weekley Homes
Sign up for our Newsletter and you'll discover..
Current Sales and Promotions
DIY Projects
Home Design Trends
Maintenance Advice
Seasonal Tips
Homebuyer Incentives
---