Right Home, Right Builder.
Buying a home can be an overwhelming process, especially in the early stages of the search. But there are strategies for finding your needle in the haystack. One reliable approach is doing your research to find the right home builder for you. At David Weekley Homes we know that this is a big decision and we work to make the home buying process as stress-free as possible. Here are a few tips for finding the right home builder.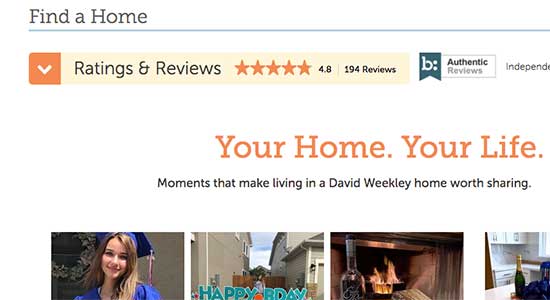 Make a List, Check it Twice
Start with light research on the home builders in close proximity to the city or neighborhood where you want to live. Google and Facebook are good places to start because you will find reviews prominently listed. At David Weekley Homes, reviews are posted on the website for potential buyers to read about real experiences from actual Customers. Begin compiling a list of high-quality builders and begin narrowing down your options from these top choices.
Friends and Family Referrals
While online feedback is valuable, word of mouth remains one of the most powerful and reliable sources of information. If you have friends and family in the area, ask for their input. They are valuable sources because they understand your needs and have your best interests at heart. Find out if they've had particularly good or bad experiences with home builders in the area to help narrow your list.
Be Prepared
It's important to do your homework before visiting a community or meeting with a Sales Consultant. Do you know what kind of home you want? If there are specific home features that must be included, you'll need to prepare these details so the Sales Consultant can tailor the sales consultation to help find the right home for you.
After all, buying a home is a big decision so you want to know about the materials used in the construction, the build time, service during and after your home is completed and much more.
Check out resources available form National Association of Home Builders like a great list of questions to ask potential home builders.
It's also a good idea to speak with a lender to determine how much home you can afford as this will play a key role in your search.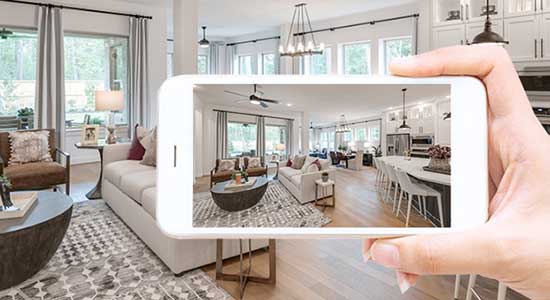 Virtual or In-person Tours
At this point, you should have a good feel for the home builders left on your list. Now it's time to see the homes up close and personal. This step will help you see the quality of craftsmanship and give you a true sense of how the homes live and feel by walking through the actual spaces. From the flooring to the roof, you should be looking for quality and identifying any red flags that may disqualify a builder.
At the end of the day, choosing a home builder is all about fit. The best home builders inspire trust, communicate clearly during the building process, and have the resources and skill to build a home that matches your vision. At David Weekley Homes, we strive to not only build your dream home, but also make a positive impact on your life and community.
---
Recommended
---
Stay In Touch
---
Get the Latest from David Weekley Homes
Sign up to receive our email updates, and be the first to know what's happening in your area!
×
Get the Latest from David Weekley Homes
Sign up for our Newsletter and you'll discover..
Current Sales and Promotions
DIY Projects
Home Design Trends
Maintenance Advice
Seasonal Tips
Homebuyer Incentives
---